NSW News
Grant received from NSW Government's Waste Less Recycle More Initiative and collaborative council effort to reduce food waste
by OzAdmin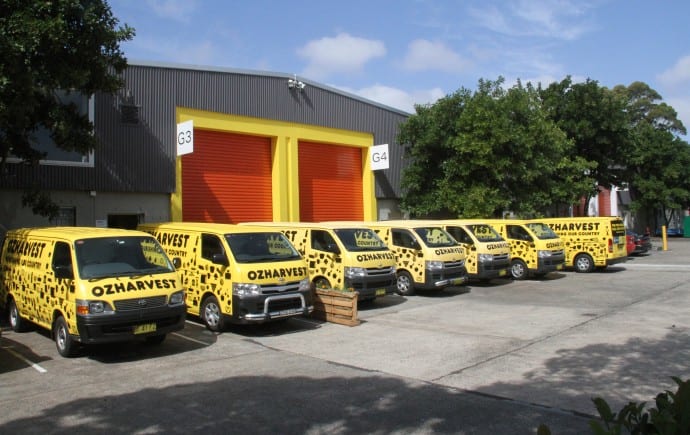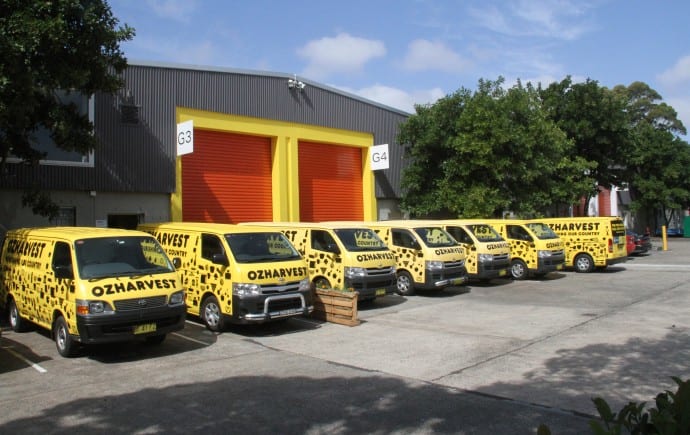 NSW News
Grant received from NSW Government's Waste Less Recycle More Initiative and collaborative council effort to reduce food waste
by OzAdmin
OzHarvest to help more people in need thanks to grants from NSW Government and its Waste Less Recycle More Initiative and collaborative council effort to reduce food waste. OzHarvest, Australia's leading food rescue organisation, will be running a new van on the Northern Beaches and North Shore thanks to funding from the EPA and local councils.
The new van will allow OzHarvest to substantially increase the amount of surplus food collected and redistributed to charitable agencies for people in need within the council regions of Mosman, Manly, Warringah, Pittwater, North Sydney, Lane Cove, Willoughby and Ku-ring-gai.
OzHarvest Sydney has received grant funding for the new van and the driver is being supported by the eight local councils from across northern Sydney – Manly, Mosman, Pittwater, Warringah, Ku-ring-gai, Lane Cove, North Sydney and Willoughby. The project was supported by the Environmental Trust as part of the NSW EPA's Waste Less, Recycle More initiative.
Nationwide, OzHarvest rescues more than 300,000 kilograms of surplus food each month from all types of food businesses including supermarkets, cafés, restaurants, catering companies, events and even farms. This equates to more than one million meals being delivered to local charities around the country each month!
Since inception, OzHarvest has delivered more than 38 million meals, saved more than 12,000 tonnes of food from landfill across its 10 years of operations, providing much needed food relief to Australians in need.
Food businesses within the regions will be engaged to donate their excess food, enabling more people to benefit from good food that would otherwise go to landfill. The project will divert approximately 139 tonnes per year of good quality food from landfill and deliver a further 400,000 meals to charities providing food to local people in need.
The EPA's Waste Less, Recycle More Organics Infrastructure (Large and Small) Program provides $41.67 million over four years to fund infrastructure and equipment to reduce food and garden organics waste going to landfill.
EPA A/Organics Manager Amanda Kane said the aim of the program is to increase the capacity in NSW to divert food and garden waste from landfill through donation or recycling.
"About a million tonnes of food waste from homes and business in NSW currently ends up in landfill every year," Ms Kane said.
"That's why we're providing funding for infrastructure to that can put that waste to better use.
"We're supporting projects like these that help rescue good food to give to people in need as well as industrial processing equipment and compost bins or worm farms that help people recycle food waste at home."
Ronni Kahn, Founder and CEO of OzHarvest, says the grant is a welcome boost to the organisation's capacities to rescue good quality food in the area.
"We know there are businesses out there with food to donate, but no way of getting it out to those who need it most. With the help of this grant from the NSW EPA and the eight councils' support, OzHarvest is now in a fantastic position to help even more vulnerable people, as well as reduce landfill."
Mayor of Mosman and SHOROC President, Cr Peter Abelson says the new van will increase the amount of food collected for people in need rather than being thrown away.
"Businesses save money by not having to get rid of or store food, but more importantly have the satisfaction of knowing they are making a valuable contribution to those in need in their local community. They are also doing their bit for the environment reducing greenhouse gases and waste going to landfill.
OzHarvest services more than 680 welfare organisations in Sydney, Adelaide, Brisbane, Canberra, Gold Coast, Melbourne, Newcastle, Perth and in regional areas via its REAP food rescue program, including homeless shelters, women's and men's refuges, youth shelters and organisations that service families in vulnerable communities.
For more info on OzHarvest please visit www.ozharvest.org or call us on 1800 108 006
For media interviews with SHOROC, please contact: Ben Taylor | 0402 883 840
For media interviews with OzHarvest please contact Marketing and Communications Manager, Louise Tran: [email protected] | 0466 620 744