Partnership News
200,000 Meals Thanks to Compass Group
by OzAdmin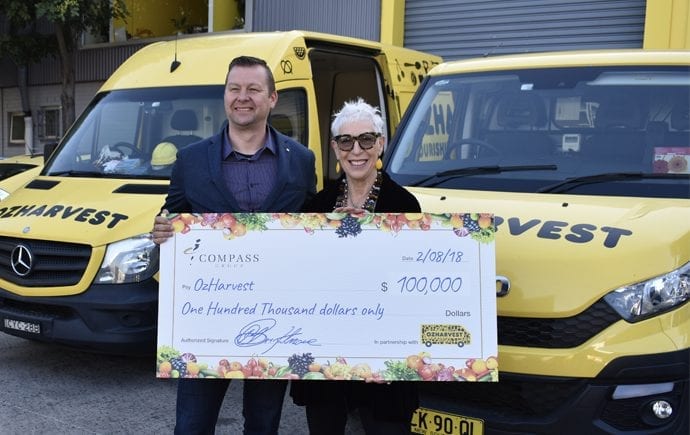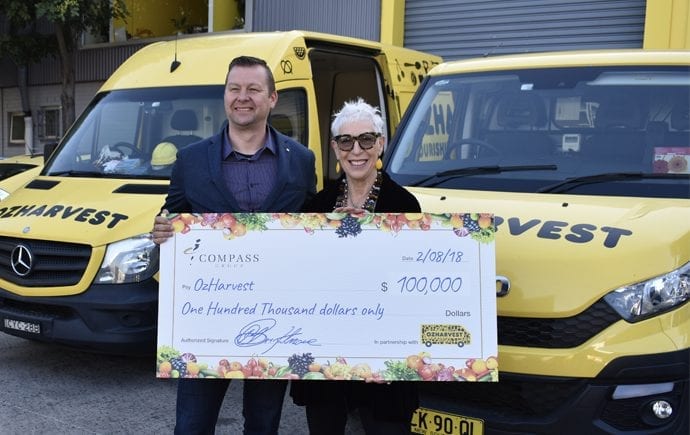 Partnership News
200,000 Meals Thanks to Compass Group
by OzAdmin
Thanks to our awesome partner, Compass Group Australia, for their amazing donation to OzHarvest of $100,000 from fundraising and food donations. This will help provide 200,000 meals to people in need.
We are proud to welcome Compass Group, Australia's leading food services provider to the OzHarvest Family as the first major National Food Service Partner. And we are excited about working together as part of our five year partnership.
The Compass team and Executive Director Andrew Brightmore joined Ronni and the OzHarvest HQ team for a delicious breakfast to celebrate the partnership and present the cheque for $100,000.