Volunteer
We would not be able to operate without the countless hours that our volunteers donate, fondly known as the 'yellow army'. We are lucky enough to have 3,300 dedicated people across the country supporting our cause.
Meet some of our OzHarvest Volunteers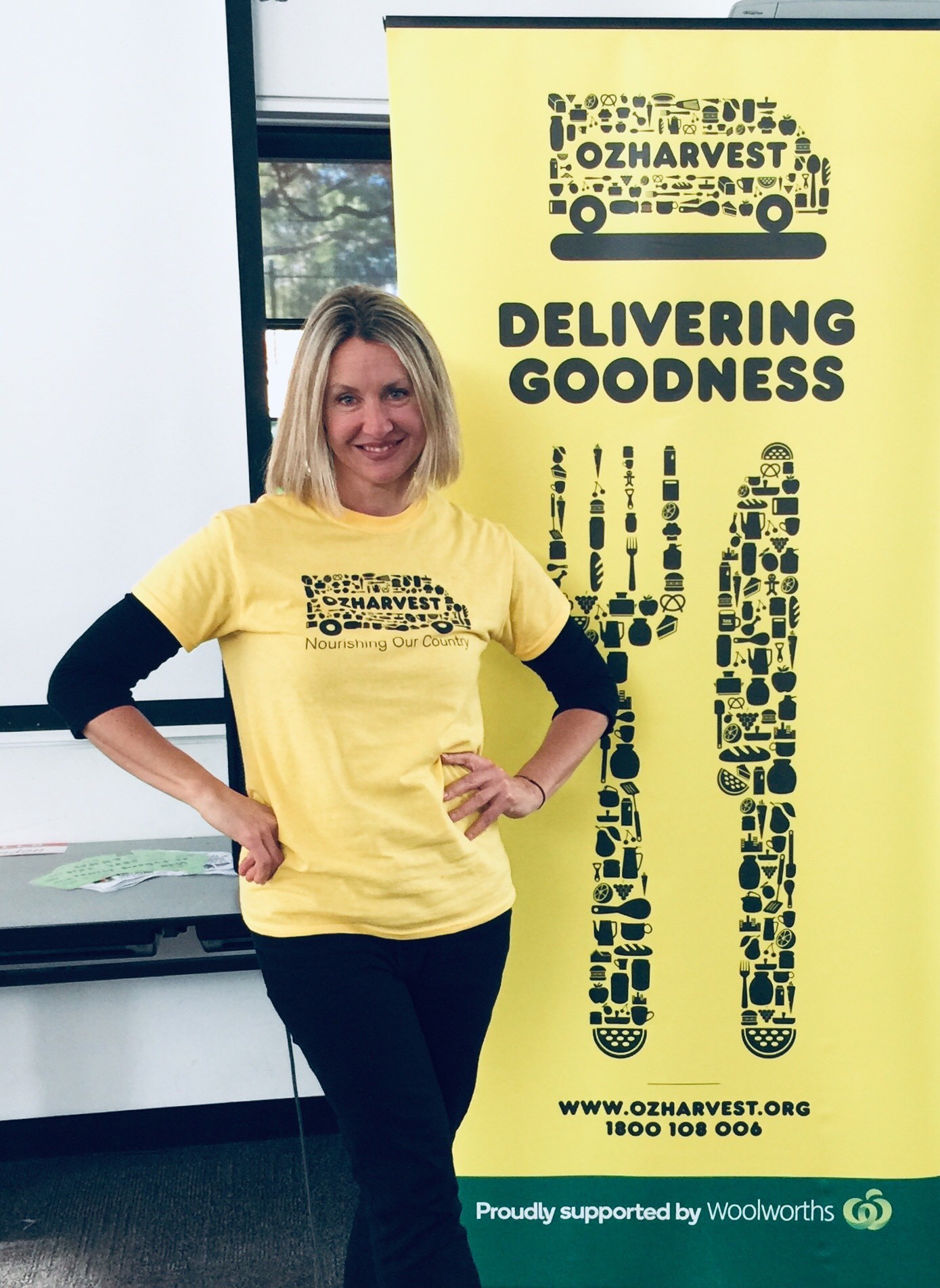 "
I love being able to support the OzHarvest operation, by utilising skills and experience I've gathered throughout my professional work life. It is necessary and purposeful volunteer engagement. I'm fortunate to be a part of a meaningful work environment.
Kara
OzHarvest Melbourne Volunteer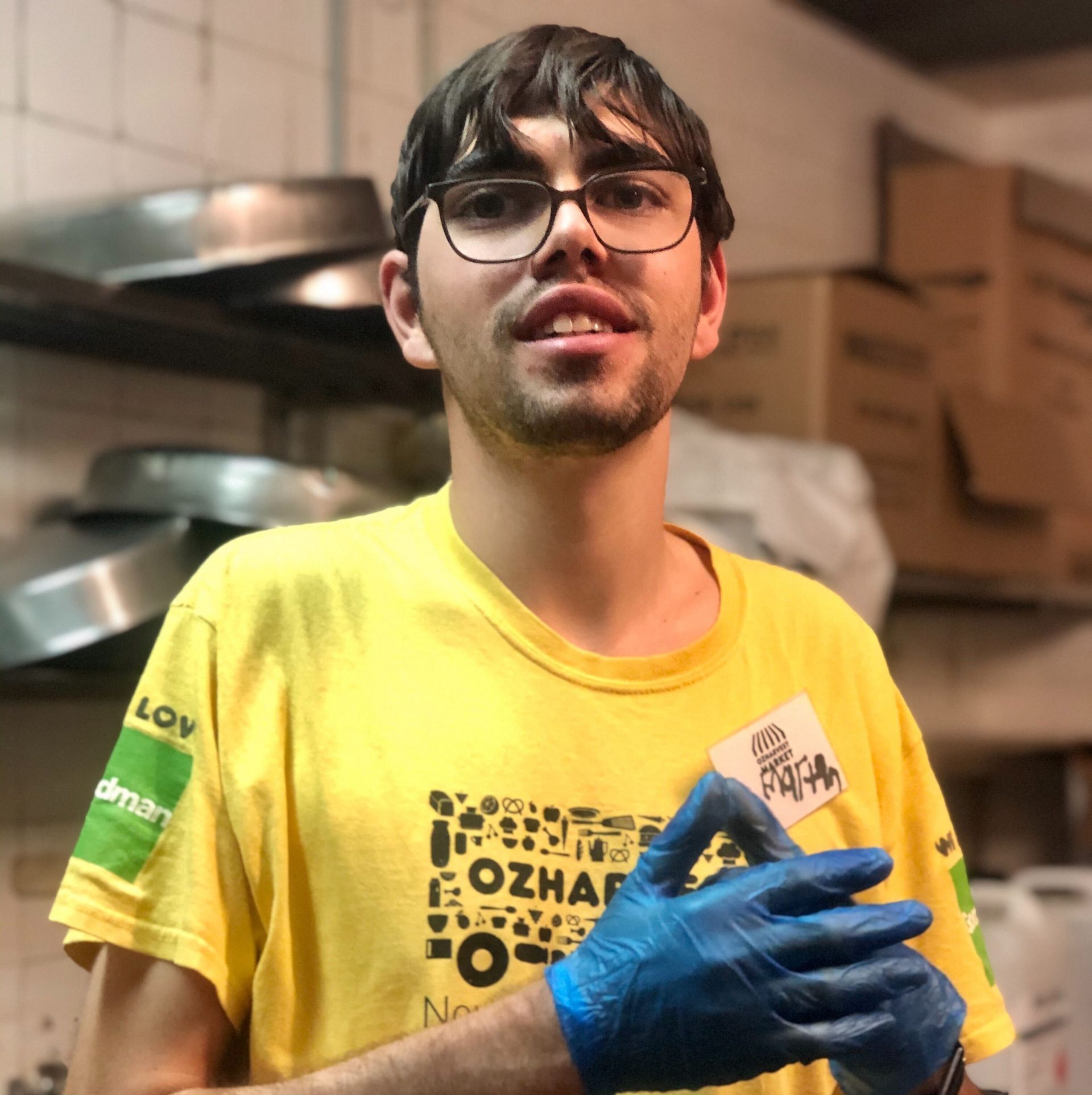 "
Martin joined OzHarvest because he wanted to help other people. His favourite day of the week is Wednesday when he helps out at the OzHarvest Market, unloading food from the delivery van with his favourite driver Bel and sorting out large bulk foods into smaller portions.
Martin
OzHarvest Sydney Volunteer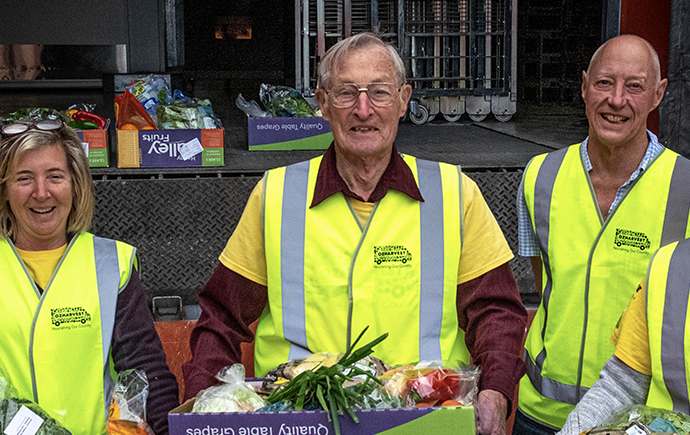 "
Jim Miles is our most senior volunteer in the yellow army! Jim has volunteered with OzHarvest's Victor Harbor chapter since its beginning! "Well, I heard good food was going to the landfill. A friend of mine in Victor Harbor suggested that I join OzHarvest and I haven't looked back.
Jim
OzHarvest Victor Harbour Volunteer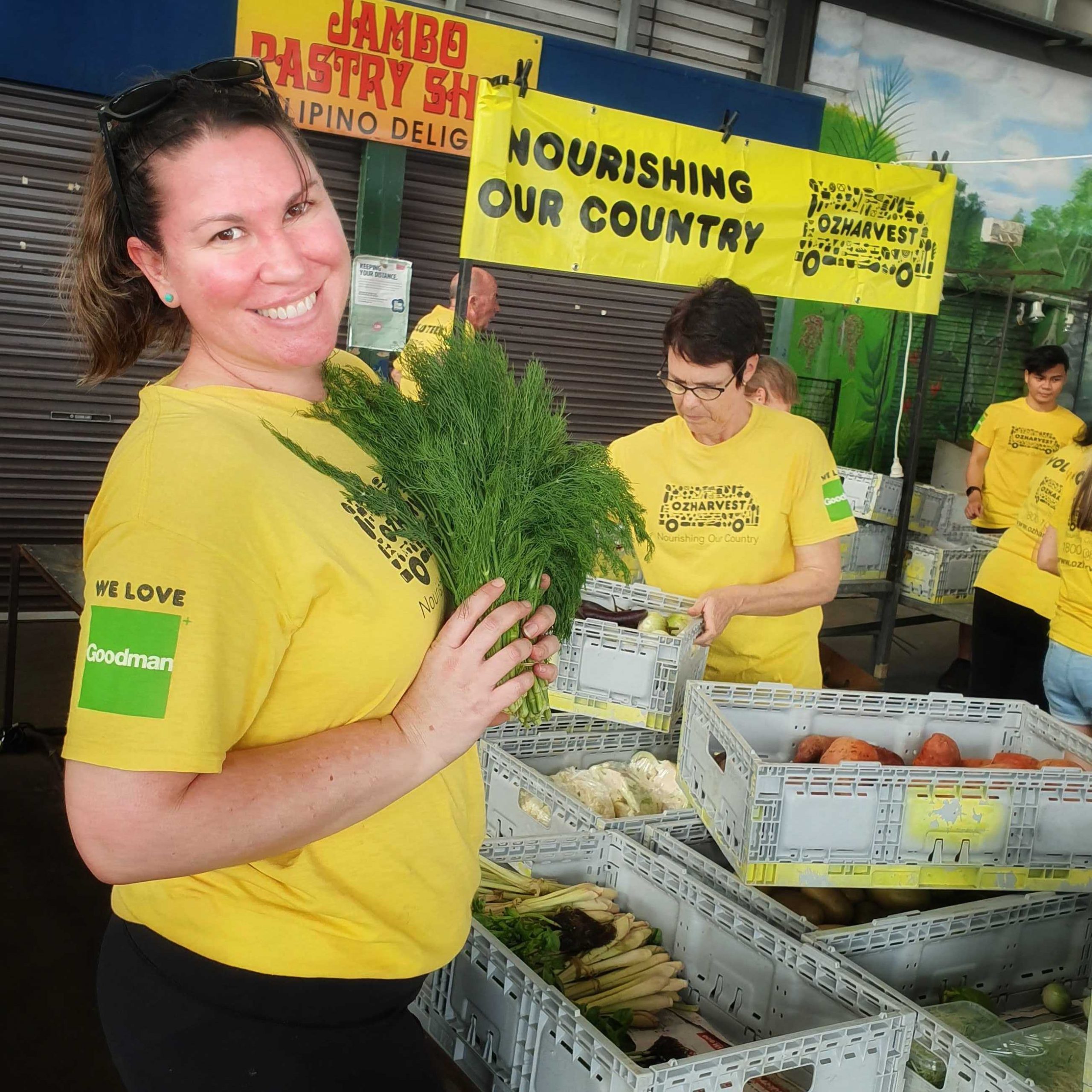 "
It's been a real eye opener to see how much good quality, nourishing, food is diverted from landfill and distributed to the community. Also, lucky for me, it's just a nice bunch of people to spend Sunday afternoon with.
Karen
OzHarvest Cairns Volunteer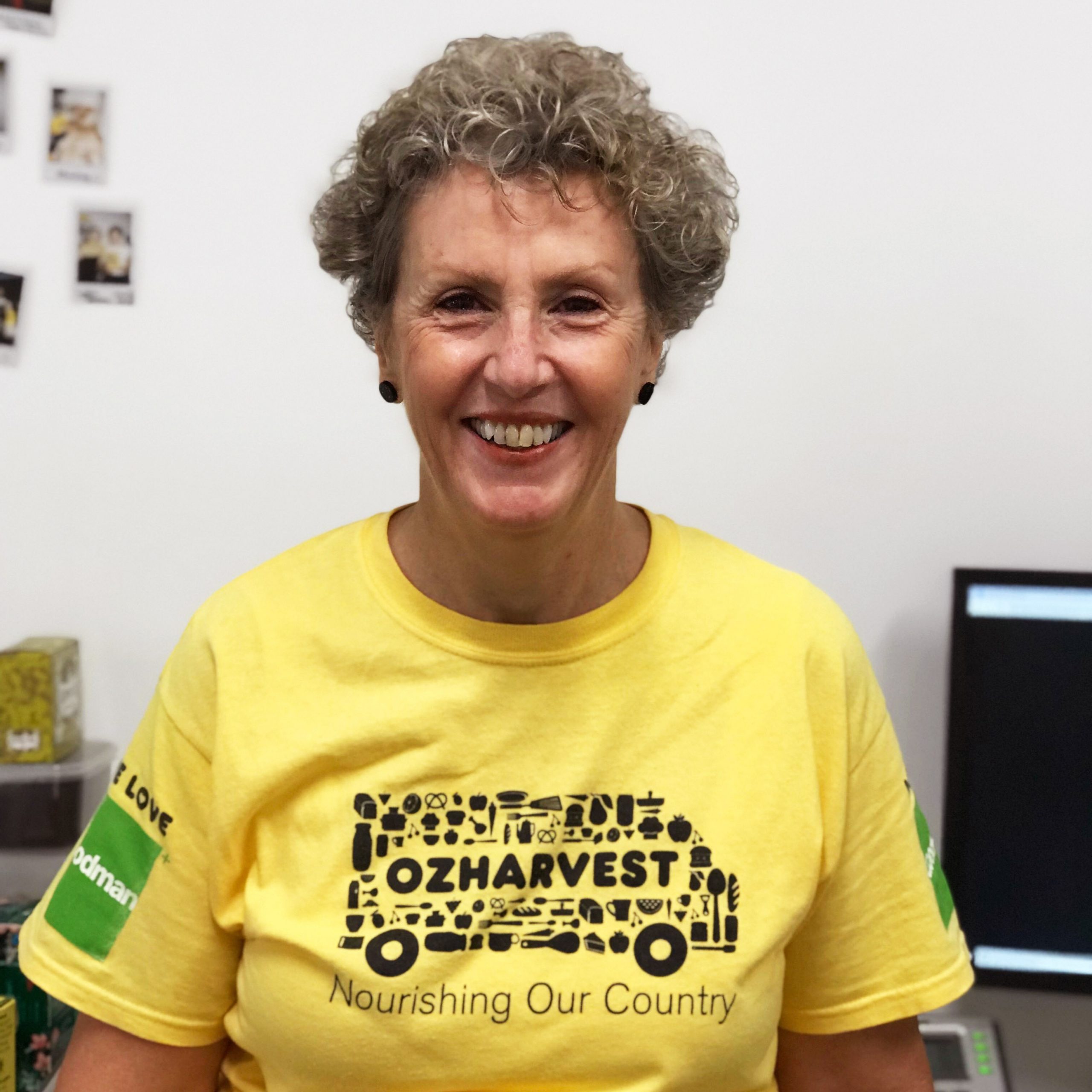 "
I have covered several roles with OzHarvest, my latest adventure was FEAST. The program assists to influence the minds of kids early in life, show them where food comes from, how to prepare fun, healthy meals, and, hopefully to develop into adults who are educated in the importance of nutrition.
Helen
OzHarvest Brisbane Volunteer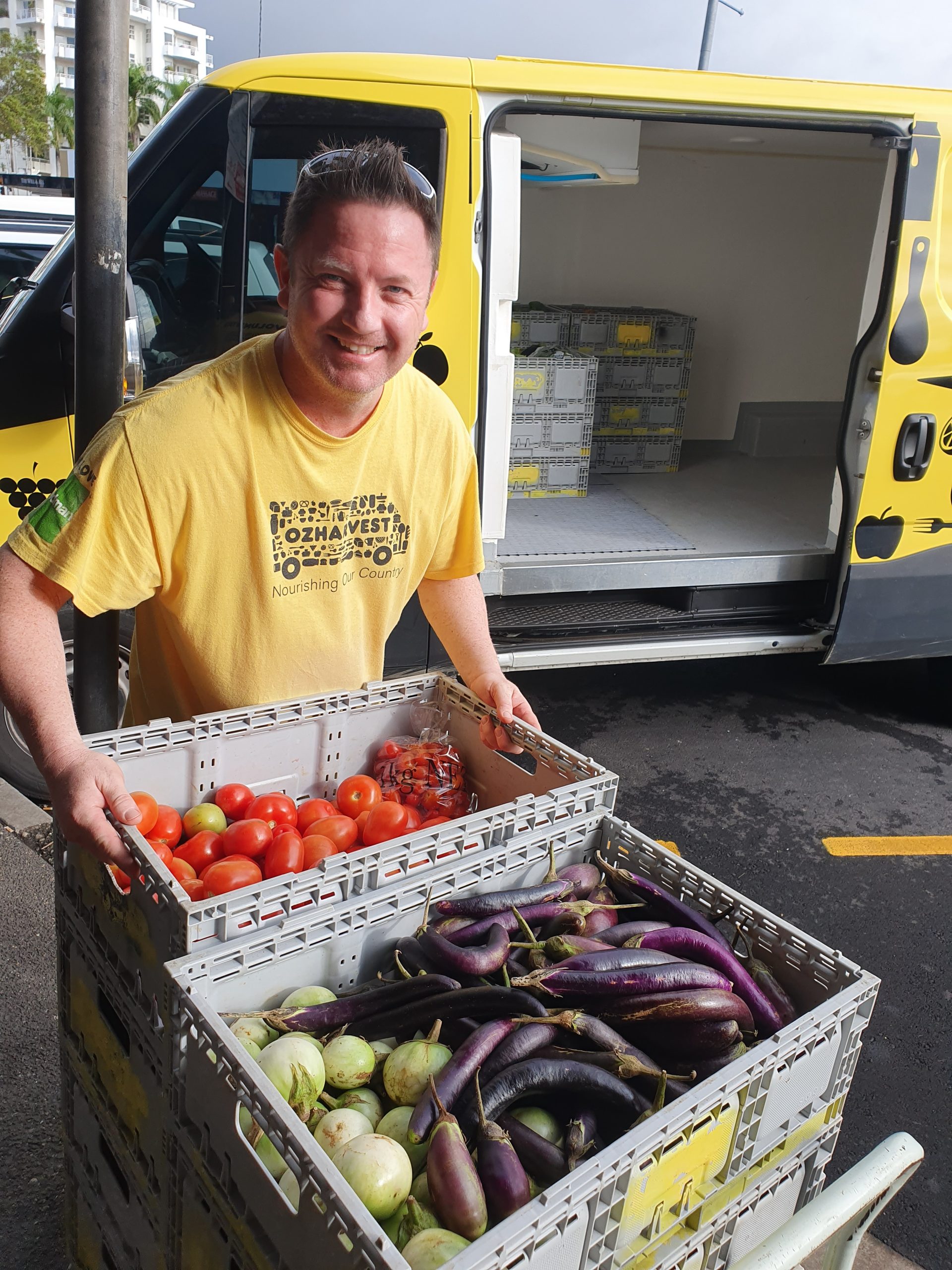 "
What an awesome way to connect with and serve others in the community. It's not just about rescuing food, it's also about making connections and friendships within your community too.
Cameron
OzHarvest Cairns volunteer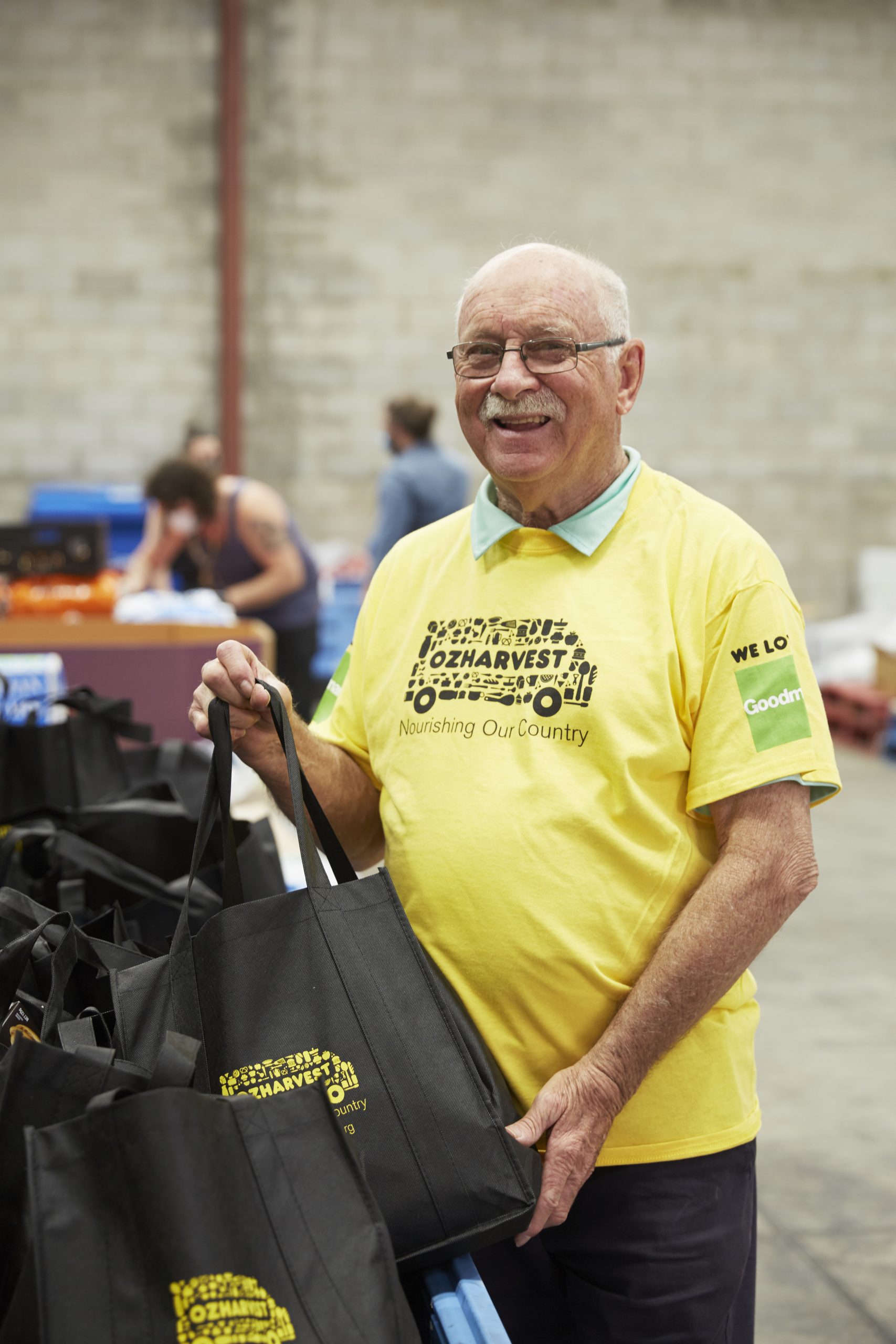 "
I've done everything from tub washing, fundraising, van assistant, events, market stalls and now hamper packing (which is a great workout!) I loved helping with the CEO CookOff and seeing the production team in action – you get to appreciate everyone's different talents.
John
OzHarvest Sydney Volunteer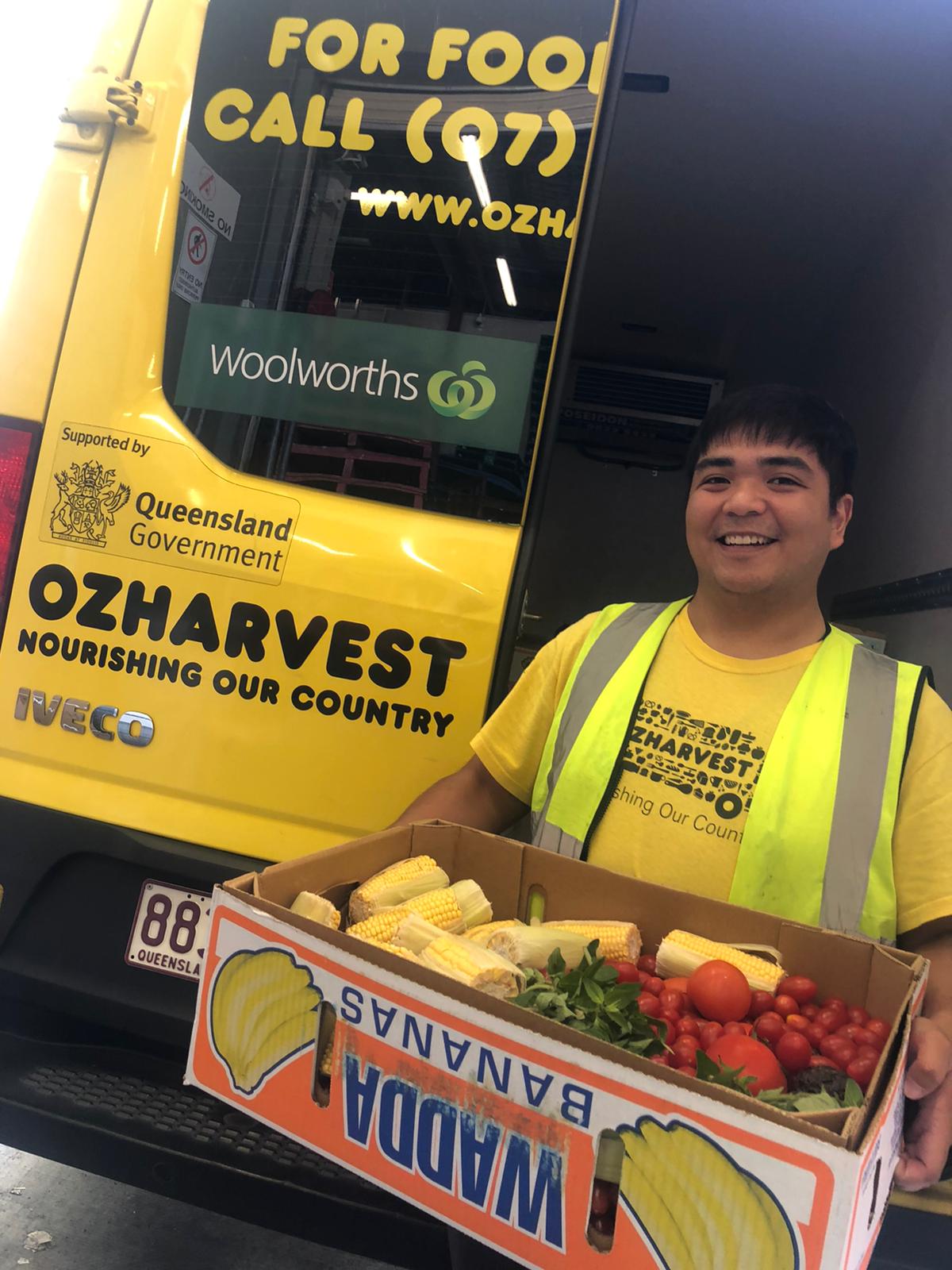 "
Alex helps out in the OzHarvest office, and jumps in on Food Rescue. No matter how much lifting is involved, Alex is always there to help. We asked Alex what the best thing about volunteering is and he reckons it's seeing first-hand the value and importance of providing food for others.
Alex
OzHarvest Brisbane Volunteer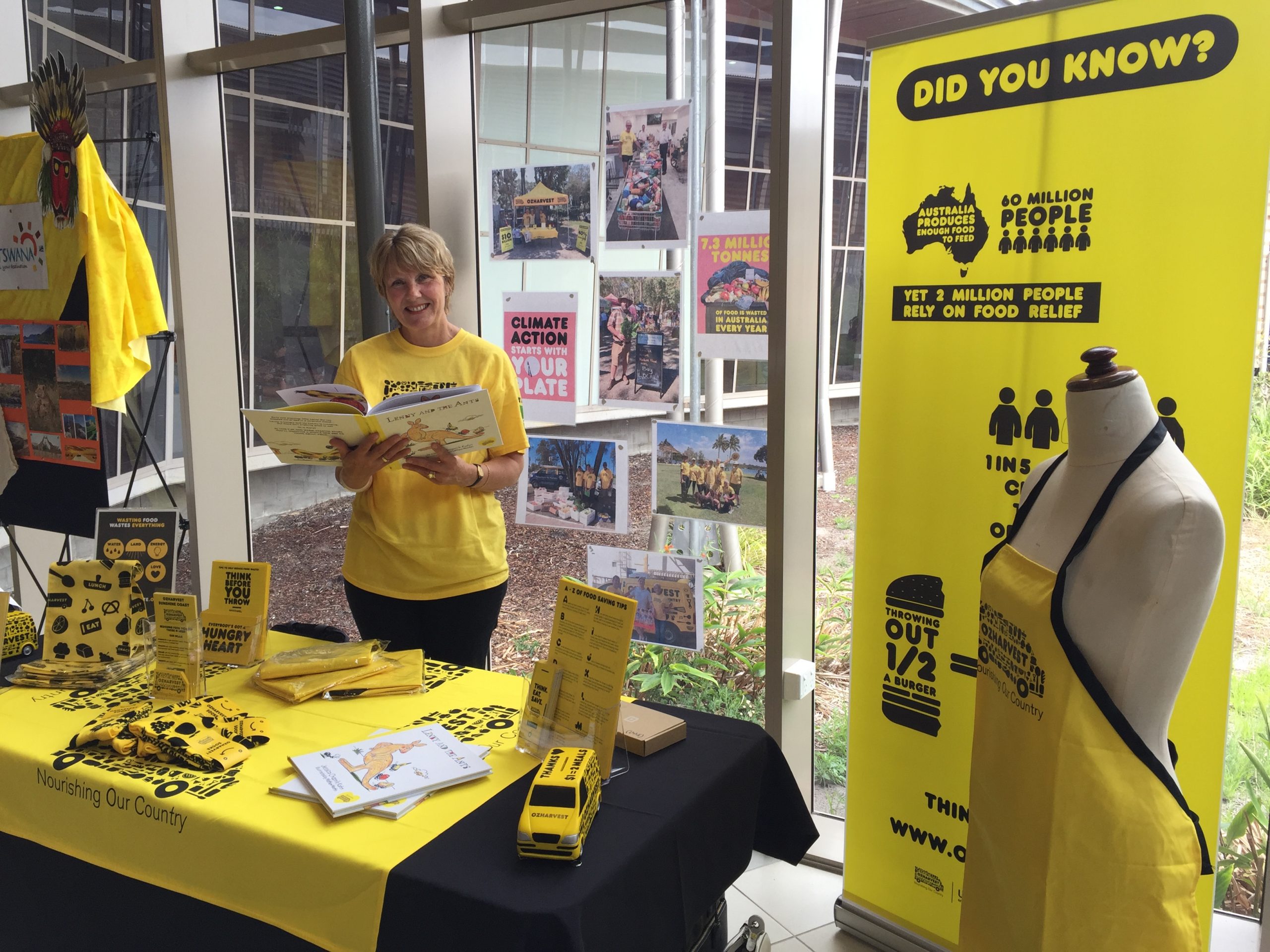 "
I have a real respect and passion for food. It concerns me greatly just how much wasted food there is. Volunteering means to me that I'm able to contribute in making a positive difference through collection of food and informing the community about food waste. I embrace being on this journey.
Crista
OzHarvest Sunshine Coast Volunteer
Volunteer FAQs
The information session is your opportunity to learn in more detail about the work we do, and the various volunteer roles available. We feel it is important to meet all our prospective volunteers, and to give you as much information as possible so you're able to make the most informed decision regarding joining our family. This is also a great opportunity for you to get to know us and ask questions!
Each OzHarvest location has unique approval requirements for volunteers, however all volunteers must complete Manual Handling training which is provided free of charge, and most locations also require a Police Check. If you have any questions regarding the approval requirements, you can contact your local volunteer coordinator, or email [email protected]
There are a few costs associated with volunteering, which can include:
Volunteers to provide their own police check, at their own cost (OzHarvest has partnered with 'Intercheck Australia' for volunteers to obtain their checks for a discounted price of $19.95 (incl GST), though volunteers are welcome to obtain their check through any means they prefer.
Volunteers that hold existing police checks issued within the past 3 months can submit this and may not be required to obtain a new check.
An administration contribution to OzHarvest for all volunteers to cover our costs in providing volunteers with the required uniform. This cost varies depending on location, but is never more than $20.
If these costs would present a financial challenge, please contact your local volunteer coordinator, or email [email protected].
All volunteers are required to wear an OzHarvest T-shirt and closed toed shoes, with the exception of those who are volunteering at an OzHarvest office, in which case we ask volunteers to please wear business or smart casual clothing. The cost for our OzHarvest Volunteer T-Shirt is included in the above administration fee.
Yes. OzHarvest offers a variety of volunteer opportunities and volunteers are asked to supply a reference in the volunteer application fee. Volunteers must also consent to a Police and Criminal History Check, and those who will be volunteering in an education program will also need to have a Working With Children Check.
The Volunteer Coordinator will conduct and/or oversee this process. Once complete, volunteers will receive a copy of their police report, which may be helpful for future use. Any adverse outcomes revealed in this check will be discussed with volunteers as they arise and may impact on a volunteer's suitability for volunteering.
OzHarvest utilises the invaluable time, skills and experience of many of volunteers every day. Our volunteers are able to participate as often or as little as they wish, with the exception of our OzHarvest Market in Waterloo, where volunteers are limited to a maximum of two shifts per week. As a guide, many of our volunteers tend to do so once or twice a week, or others just once a month or so, to fit with their schedules.
Yes, all OzHarvest education programs require volunteers to undergo specialised volunteer training, which is conducted on an as-needed basis a few times a year. Additionally, some volunteer programs may require you to shadow and existing volunteer at a trial shift before you are able to register for future shifts.
OzHarvest doesn't currently have a youth volunteer program, but watch this space!