News
BioPak helps deliver 20,000 meals!
by OzAdmin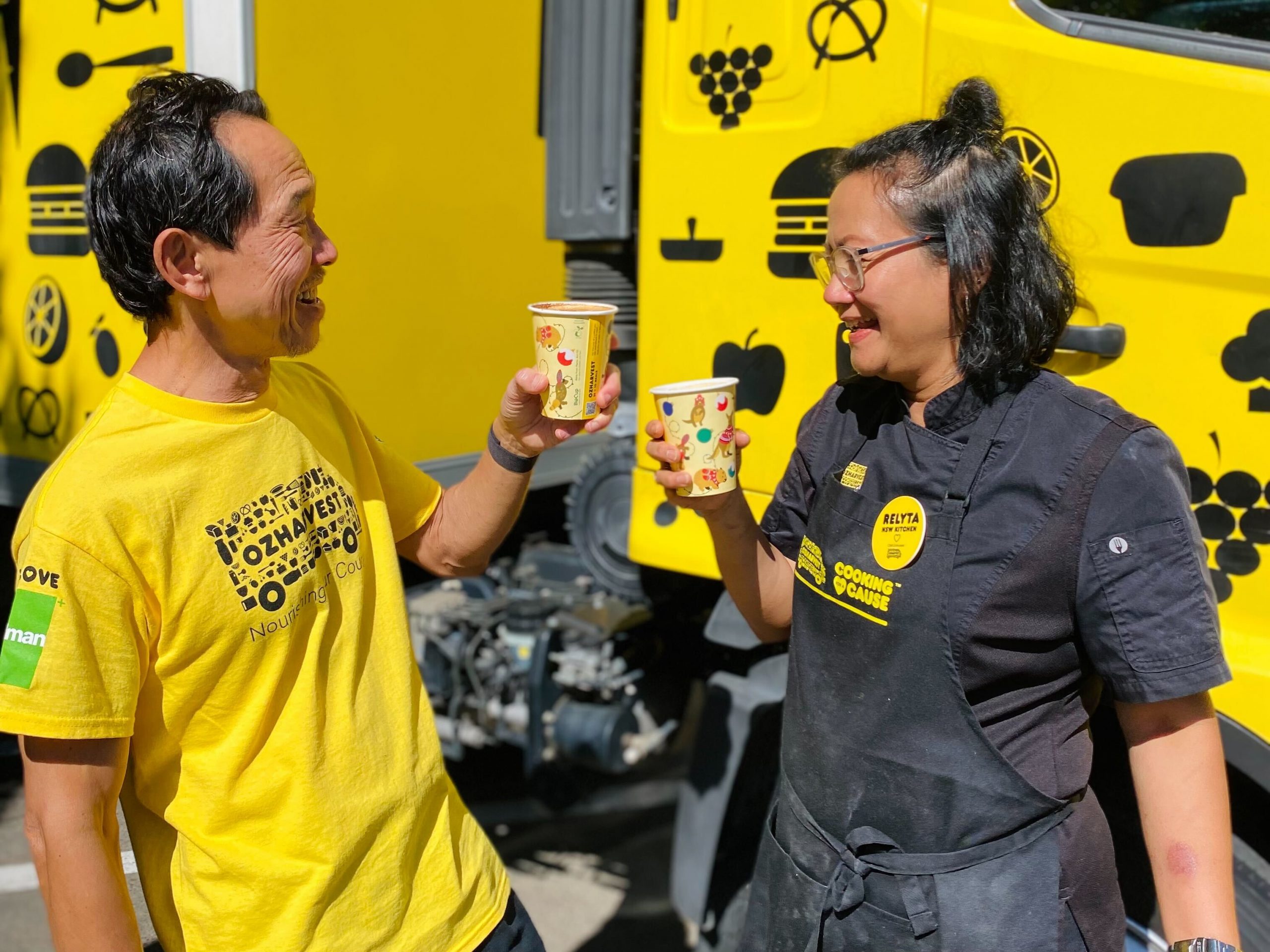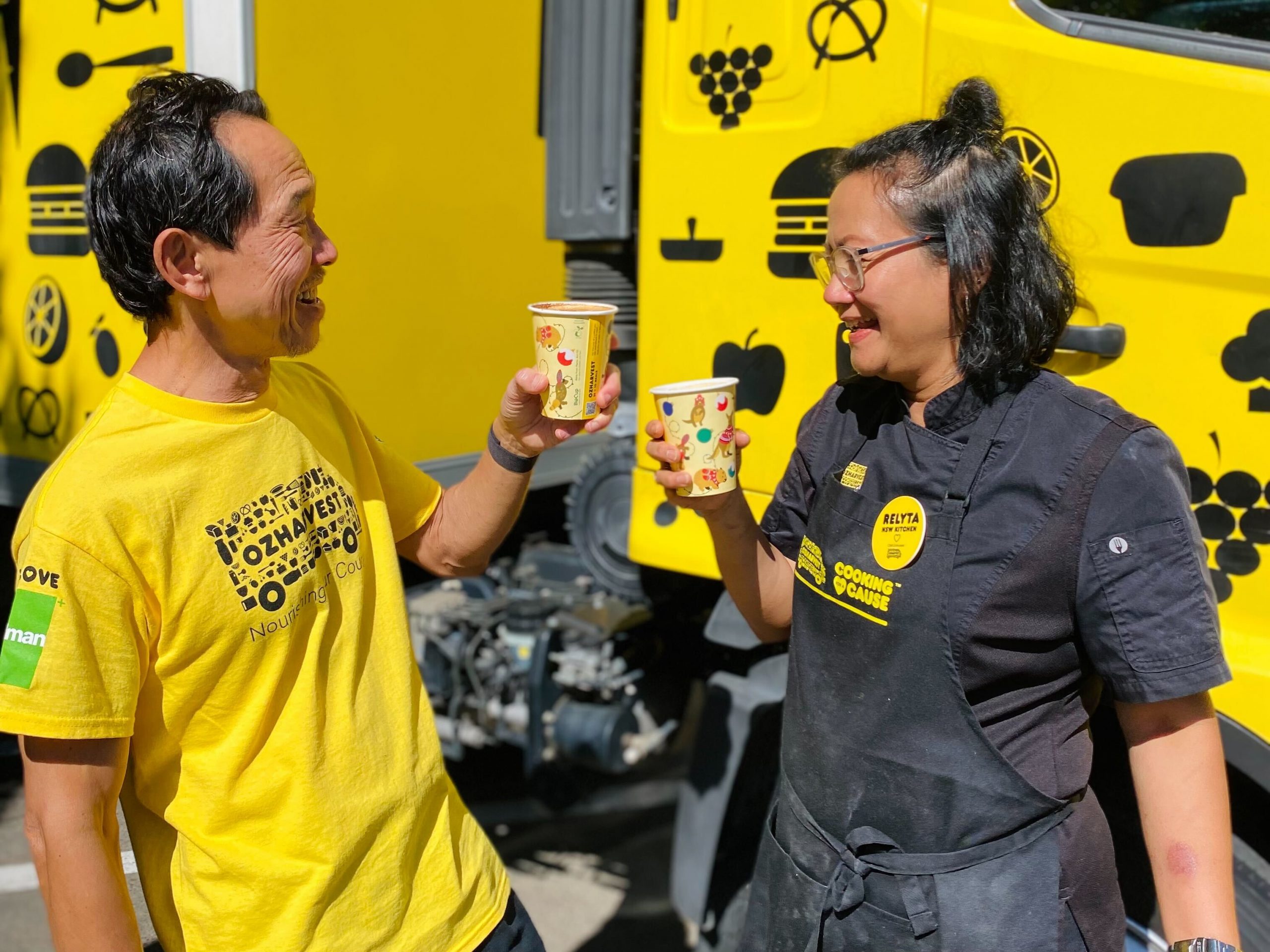 News
BioPak helps deliver 20,000 meals!
by OzAdmin
Our wonderful partners BioPak are supporting us with a new Christmas cup campaign with the goal to deliver 20,000 meals to people in need this holiday season!
This limited-edition compostable Christmas cup is available now at participating cafes and businesses across the country, featuring a QR code encouraging coffee lovers to make a donation.
Recent data released by the FoodBank Hunger Report shows there are now 3.7 million households in Australia who have struggled to put food on the table in the last 12 months. OzHarvest Founder & CEO, Ronni Kahn AO said the latest figures reveal the shocking reality of food insecurity in Australia. "In our so called 'lucky' country it's devasting to think that food is often crossed off the list of things families can afford.  We see the need in the communities every day and are doing our best to make sure good food gets to those who need it most, but often there's just not enough. The simple act of buying your coffee in Biopak cup will help us feed more people in need this Christmas."
BioPak CEO Gary Smith commented on the role that OzHarvest plays in helping some of Australia's most vulnerable communities.
"We are incredibly proud to continue our ongoing partnership and work with OzHarvest," said Smith.
"While Christmas is often a joyful occasion, we acknowledge that this time of the year can be incredibly hard for many families and individuals in our community.  We hope to achieve our goal of delivering 20,000 meals to people this holiday season and help OzHarvest continue to make a positive impact, both for our planet and for those in need."
We're aiming to raise $10,000 which means we can deliver an additional 20,000 meals to people in need across the country.
For the price of your $5 latte we can deliver 10 meals to those doing it tough! If you'd like more information or want to donate, please visit: BioPak and OzHarvest