News
High School Students Join OzHarvest To Fight Food Waste!
by OzAdmin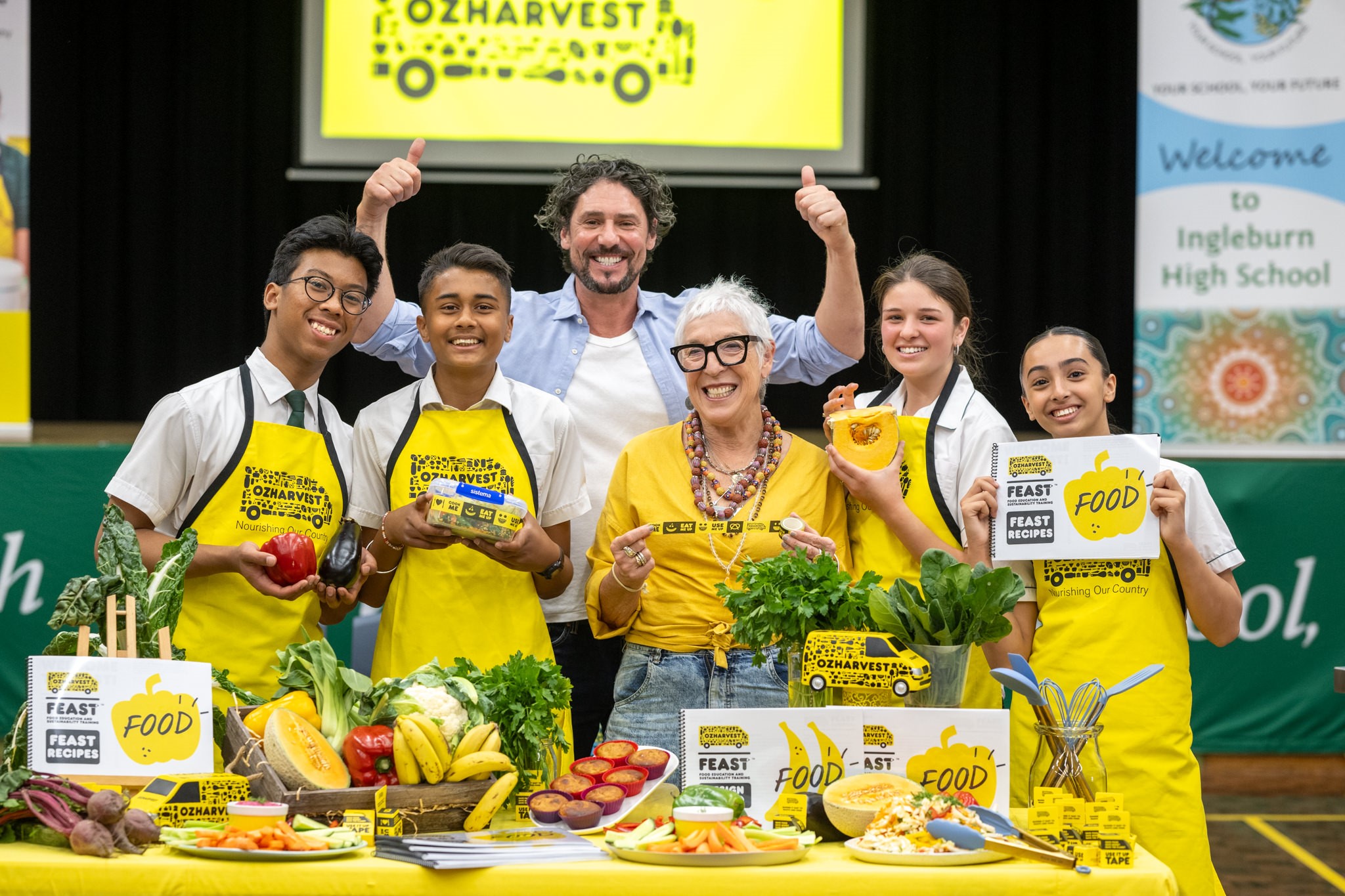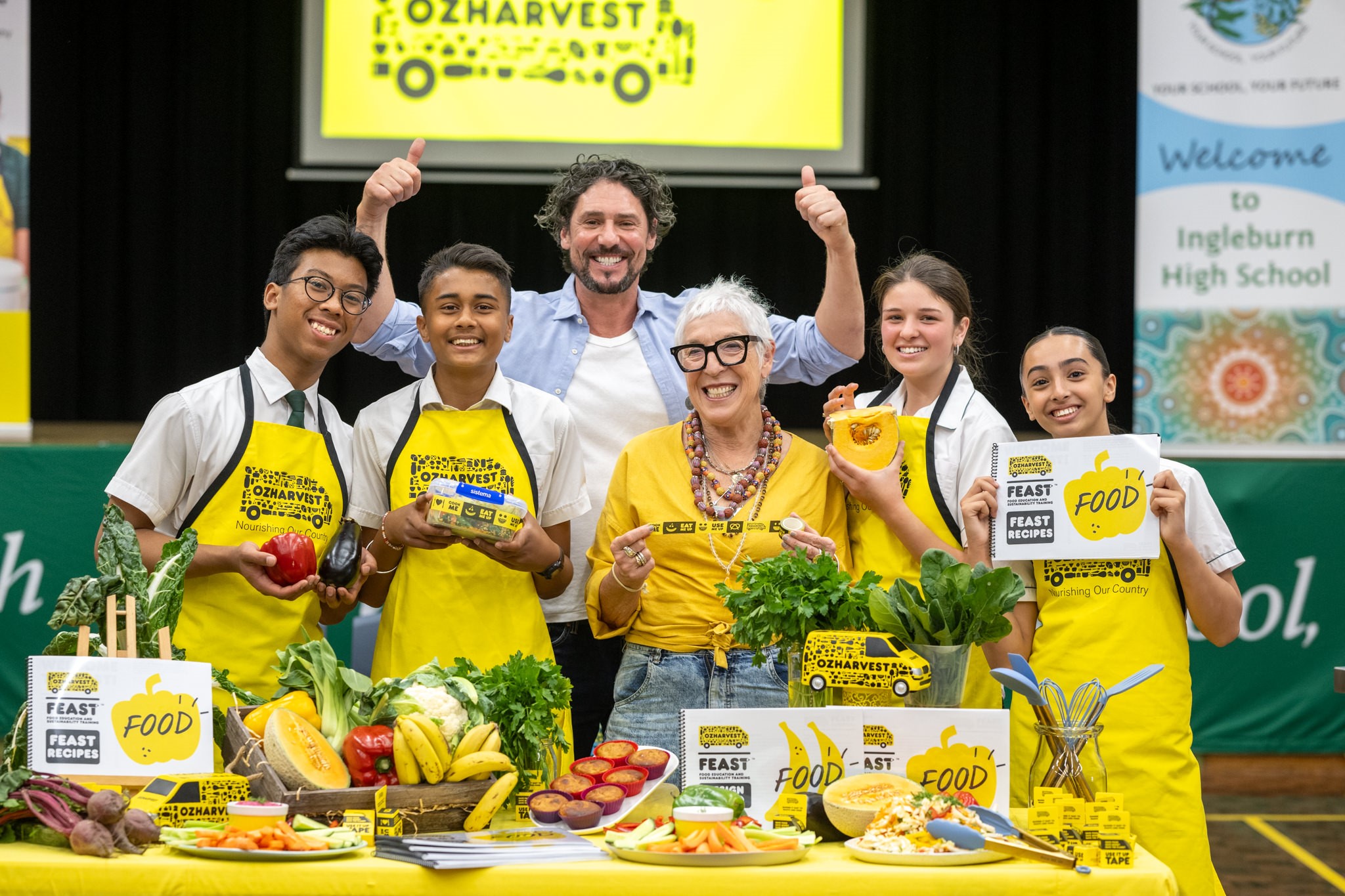 News
High School Students Join OzHarvest To Fight Food Waste!
by OzAdmin
Protecting the planet, reducing waste, and eating healthy food can now be a part of the school timetable as OzHarvest's education program FEAST launched nationally for high schools today. Ingleburn High School students joined Chef and TV Host Colin Fassnidge and OzHarvest's Ronni Kahn in a live cook-off to showcase their new skills and knowledge.
OzHarvest Founder and CEO, Ronni Kahn AO said education is crucial to creating positive change. "Young people are our future changemakers – this generation is incredibly passionate about protecting our planet. FEAST helps connect the dots between food waste and climate change and shows students what they can do to make a difference – at home and at school. We need everyone on board to help achieve the national goal of halving food waste by 2030!"
OzHarvest Chef Ambassador, Colin Fassnidge puts his stamp of approval on FEAST "As a chef and a dad, I believe it's so important to teach young people the value of food and why we shouldn't waste it. FEAST is fantastic because students can apply their knowledge by getting creative in the kitchen. I'd say it's a must-have for every school out there!"
FEAST is curriculum-aligned for Year 7 and 8 students and runs for 10 weeks. The teacher-led program explores the issues and impact of food waste on our environment and how to plan, prepare and cook healthy and nutritious recipes.
Ingleburn High School Head Teacher, Deidre Williams said the students love getting hands-on in the kitchen "They know they're getting real-life skills out of FEAST and you can see the lightbulb moment when they create a recipe that reduces food waste and tastes delicious! It also inspires them to make changes at home and school, we're looking at worm farm and changing our recycling as a result."
The High School program is now available nationally and includes free online access to teacher and student toolkits, lesson plans, recipes, video and classroom resources, and offers a professional learning teacher training day or an online training module.
All schools receive the curriculum material and teacher training free of charge. For more details or to register your school to run FEAST visit https://education.ozharvest.org/high-schools/