NSW News
Knights fans urged to support OzHarvest
by OzAdmin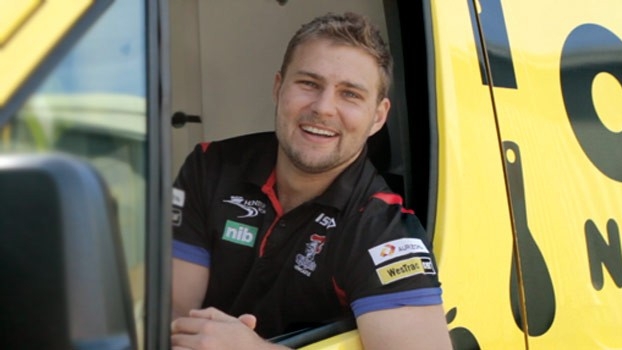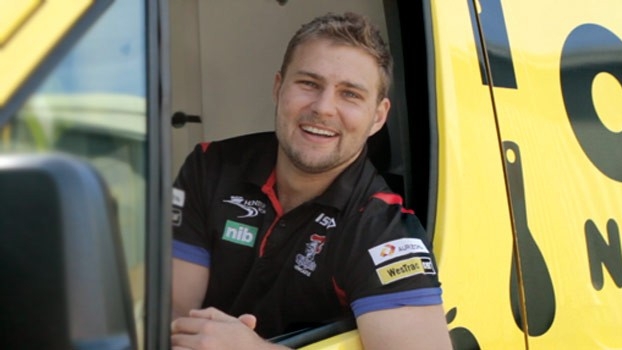 NSW News
Knights fans urged to support OzHarvest
by OzAdmin
Newcastle Knights and major sponsor, nib, are calling on the generosity of loyal fans to donate non-perishable food items to OzHarvest at this Friday night's NRL match against the Sydney Roosters at Hunter Stadium.
OzHarvest Newcastle will distribute the food items donated at the match to our recipient charities across the Hunter, making a positive difference for some of the region's most vulnerable people.
Our distinctive yellow van will be located outside the stadium's main entrance with another drop off point at the southern gate.
In-form Knights back rower, Robbie Rochow, spent time with the OzHarvest crew during the week to get an insight to the work we do.
Robbie said that donating canned or other non-perishable food items at the match was a very simple way for Knights fans to make a big difference.
"Sadly, for many people across the region, preparing a meal and putting food on the table is not a viable option every day. This Friday night we can all make a difference and help those who need it the most," Robbie said.
"It's as simple as grabbing a couple of cans of food out of the pantry that you may not need and bring them along to the match. OzHarvest will then distribute it to Hunter charities to help meet demand for food relief."
https://www.newcastleknights.com.au/news/2014/07/22/knights_urged_to_support_ozharvest.html
Tuesday, 22 July 2014