News
We welcome a new CEO!
by OzAdmin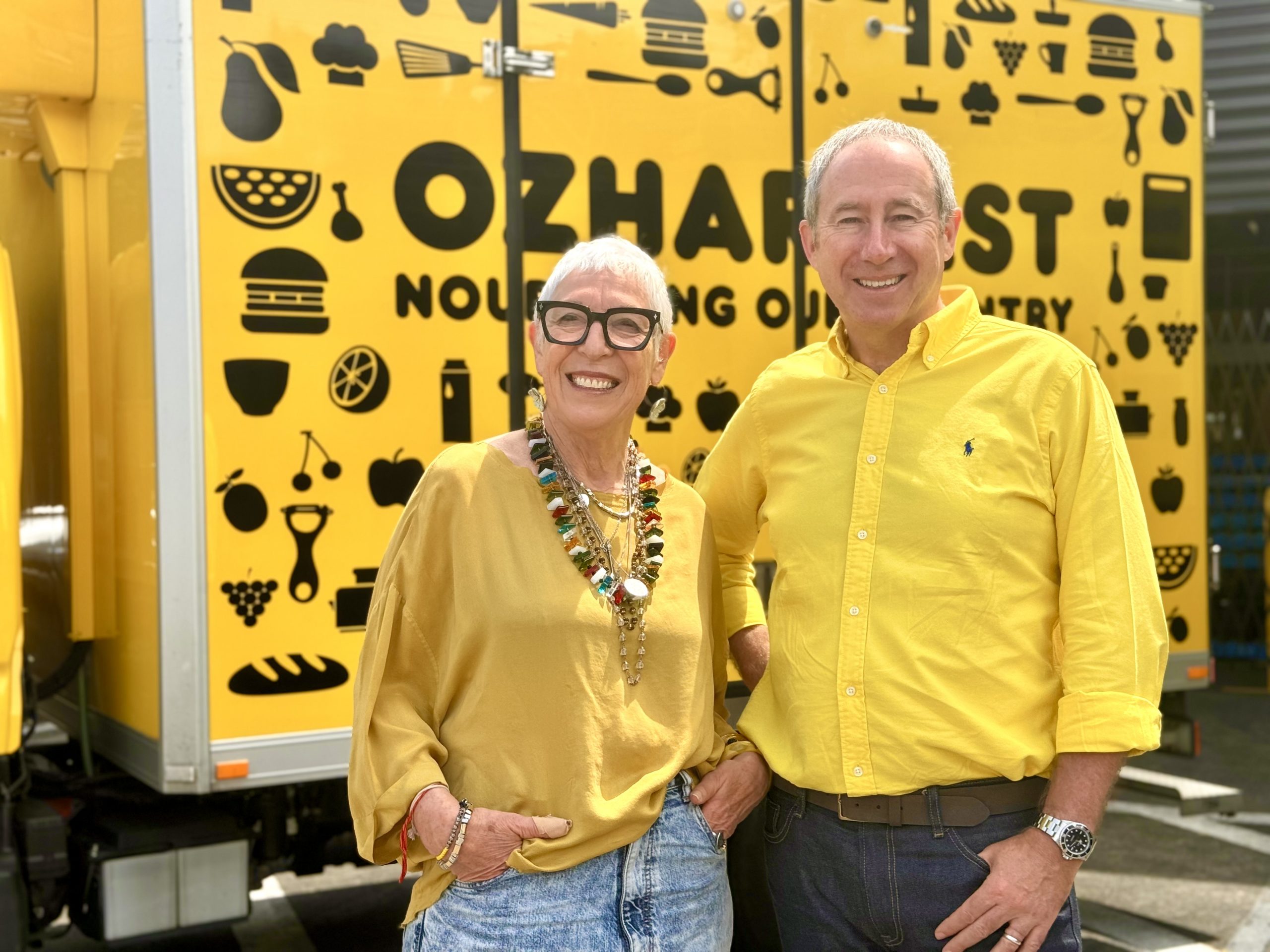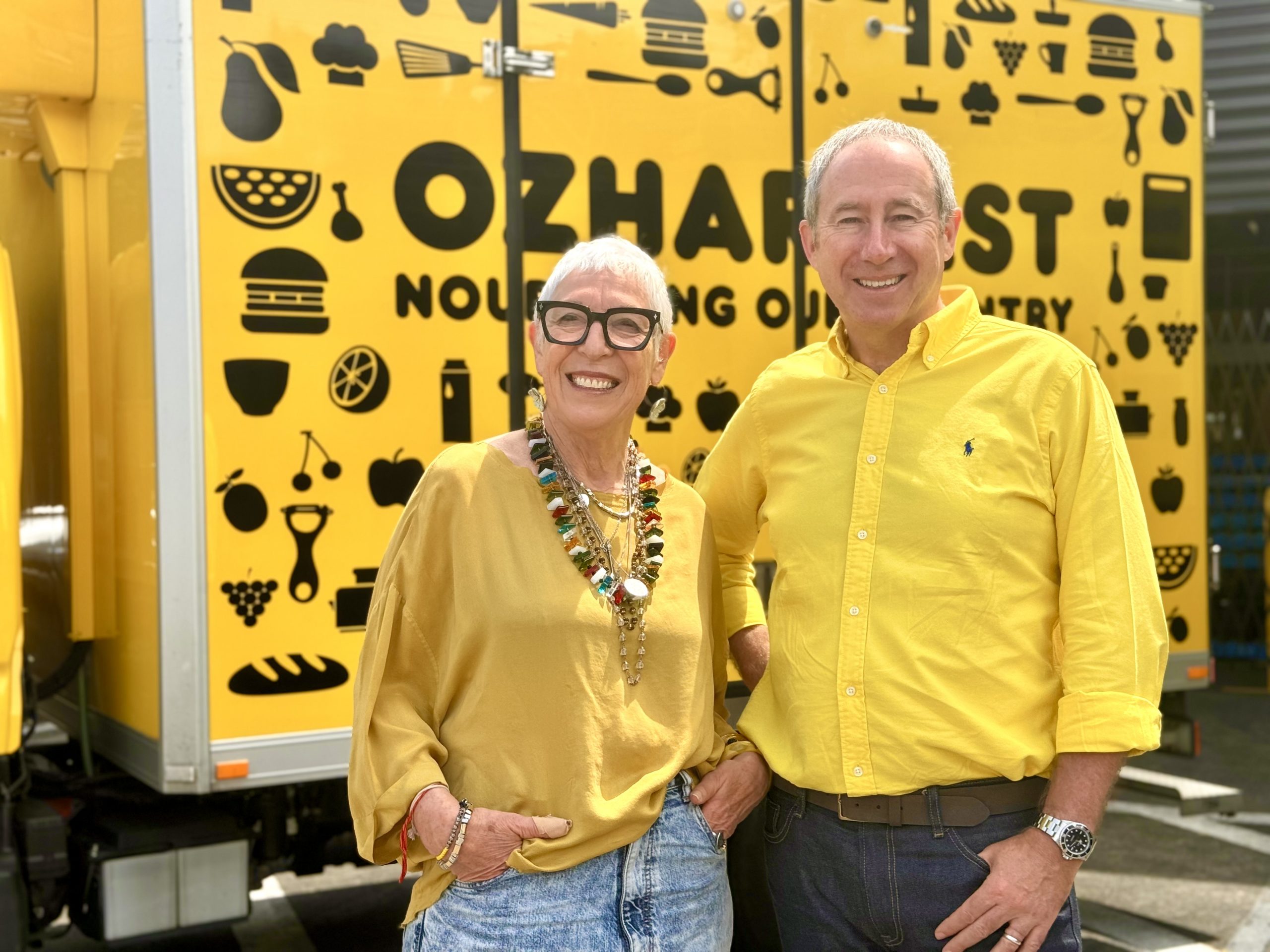 News
We welcome a new CEO!
by OzAdmin
Leading Australian food rescue organisation OzHarvest today announced that Ronni Kahn AO would step aside from her CEO position after founding and leading the organisation for almost 20 years.
Ms Kahn will take on the newly created role of OzHarvest's Visionary-in-Residence, guiding partnerships and purpose at the organisation. She will continue on the OzHarvest Board and maintain a close involvement in OzHarvest Ventures, a newly established business to diversify sustainable revenue streams for OzHarvest.
OzHarvest also announced that experienced corporate executive James Goth, currently Chief Operating Officer of ASX-listed company Seven Group Holdings (SGH), had been appointed as OzHarvest's new CEO after a global search. He will commence his role in March 2024.
Ms Kahn founded OzHarvest with a single van in 2004, initially to direct surplus food from her events business at the time to local charities in Sydney. Today, OzHarvest has a team of some 300 staff delivering food and educational programs throughout Australia and in New Zealand, the UK and South Africa, and is recognised as a leading advocate for fighting food waste and hunger.
OzHarvest Chairman Lawrence Goldstone said that since founding the organisation, Ms Kahn had emerged as a unique figure in Australia's not-for-profit landscape and is one of its most visionary and creative leaders.
"Ronni's legacy is enormous. Through her sheer force of energy, determination and entrepreneurial zeal Ronni has built OzHarvest into one of Australia's best-known and most-loved for-purpose organisations, while carving out a leadership role educating Australians about the problems of food waste and hunger in our society. She demonstrates purposeful leadership at its best," Mr Goldstone said.
"Ahead of our 20th anniversary next year, the Board understands Ronni's desire to step aside from day-to-day executive leadership and apply her passion, experience and networks to a new role at OzHarvest.
"At the same time, we are delighted to welcome James Goth to the OzHarvest family as CEO. Combining extensive corporate leadership experience with a deep personal commitment to for-purpose work, James brings the ideal skillset to consolidate OzHarvest's achievements and drive our next chapter of growth," he said.
Ms Kahn said she took enormous pride in having built OzHarvest into an organisation that was recognised not only for making a genuine difference to people in need but also for raising awareness of the pressing issue of food waste and its link to climate change.
"It has been a wonderful and rewarding journey that would not have been possible without our team of dedicated staff, multitudes of devoted volunteers and the many organisations and individual donors that support our work. I am enormously grateful to them," Ms Kahn said.
"After careful consideration I have decided it is timely now for someone else to take on the leadership of OzHarvest and set it up for the next 20 years of growth and impact.
"In James I believe the Board has found exactly the right person to do that. Not only does he bring corporate experience to take OzHarvest forward, but he is a strong fit culturally and closely aligned to our values and purpose. I'm not going anywhere and look forward to contributing in a different capacity as Visionary-in-Residence," she said.
Mr Goth brings extensive business, operations and leadership experience to OzHarvest. As well as his current role with SGH he serves on the Boards of SGH-owned businesses WesTrac and Coates. He previously held senior roles at Woolworths Group, including Head of Strategy and of Corporate Development, and at the Boston Consulting Group. He has previously served on the Board of international NGO ActionAid Australia and data company Quantium.
Commenting on his appointment, Mr Goth said: "This is an enormously exciting role and I feel privileged to be entrusted with it. Over many years I have seen first-hand the opportunities to reduce waste and hunger in Australia and have admired the incredible work OzHarvest does to realise these opportunities.
"There is a reason OzHarvest is one of Australia's best-loved not-for-profit organisations, and that is Ronni's single-minded vision and her ability to harness goodwill and inspire others on the OzHarvest journey," Mr Goth said.
"There is a clear opportunity to extend and deepen the scope and impact of OzHarvest's work in the community, building on the wonderful platform in place. I look forward to working alongside Ronni to lead OzHarvest in seizing that opportunity," he said.
Please find a link to the media release here and a video message from Ronni: