Partnership News
OzHarvest and Weber Team Up For Sausage Sizzle
by OzAdmin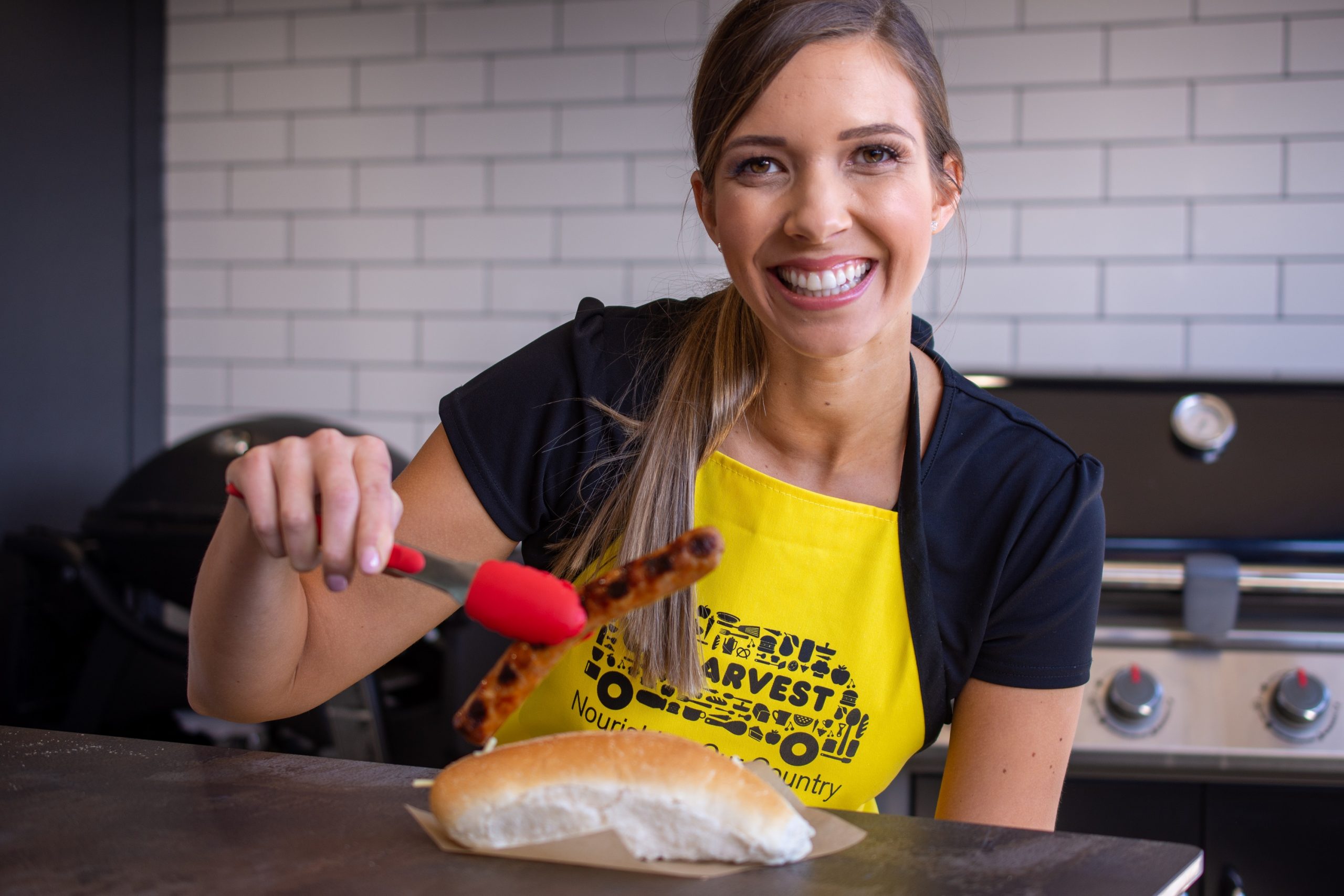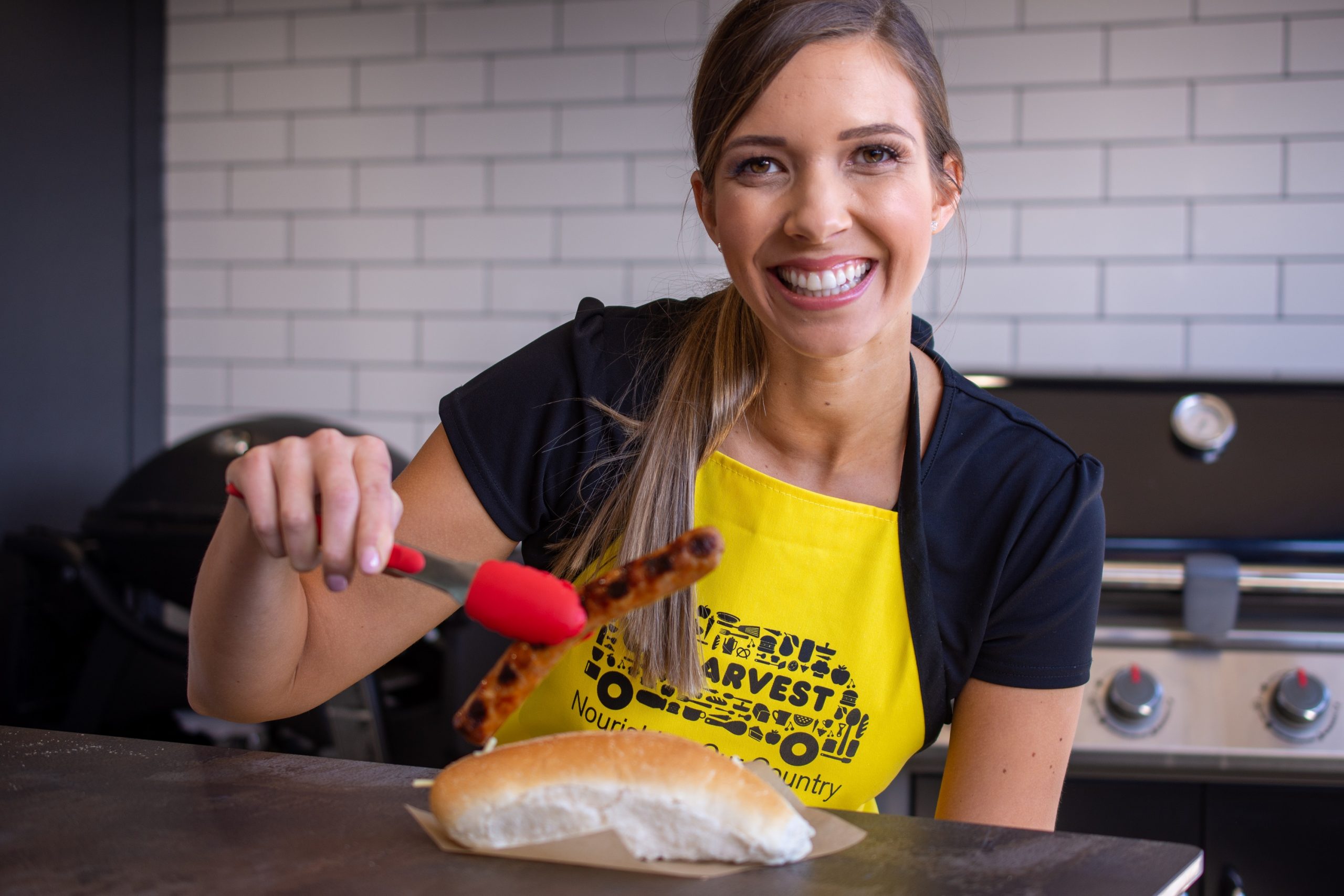 Partnership News
OzHarvest and Weber Team Up For Sausage Sizzle
by OzAdmin
Weber, the iconic barbeque brand loved by Aussies, is joining forces with leading food rescue organisation OzHarvest to recreate an Australian icon, the famous sausage sizzle. Together they are inviting Aussies across the nation to join them in-store on Saturday the 9th of November to experience the new gourmet sausage sizzle and raise funds for 60,000 meals to support people in need.
Putting their tongs together, Weber and OzHarvest have combined their shared passion for local communities to create a sausage with a purpose. Designed in collaboration between Laura Romeo, Weber's first Grill Expert outside of the US and Travis Harvey, Executive Chef at OzHarvest, the gourmet roll takes on the classic sausage sizzle and was inspired by a spiced lamb recipe from the Weber archives.
"We're making the sausage sizzle sexy again. We've taken an old Aussie classic and given it a modern twist with Australian lamb. We have some of the best produce on our doorstep and we wanted to hero those contemporary Aussie flavours…. plus, we won't tell you where to put the onions," said Laura Romeo.
Not only will you be able to get your hands on the delicious roll in your local Weber but a handful of stores across the nation will also host Weber Store Masterclass sessions to help you up your barbeque game before summer.
"In addition to learning some serious barbeque skills, Weber will also show you how to use up your leftovers to create an additional three dishes, so no good food goes to waste," said Travis Harvey.
The ultimate sausage sizzle experience will be hosted at participating Weber stores on Saturday the 9th of November. Hungry visitors and passionate sausage lovers can expect to enjoy; 'Feed for a Fiver' gourmet sausages, 'Weber Store Masterclasses' sessions, tips on how to prevent food waste and added feel-good factor for helping those in need: 
Feed for a Fiver:
For the donation of a $5 note, guests will be able to enjoy a gourmet lamb sausage on a Baker's Delight soft roll with caramelised onion, garlic, worcestershire sauce, fruit chutney, grated cheese and a selection of Weber's secret sauces crafted with ingredients straight from the barbeque. All proceeds will go to OzHarvest.
Weber Store Masterclass:
Select Weber stores will host masterclass sessions as presented by Weber's elite team of experienced grillers. The Masterclasses are free to book via Eventbrite and the three unique sessions will include:
'The Ultimate Charcoal Roast Chicken'
'How to Master the Perfect Steak'
'Veggies on the Barbecue'
Each guest will take away recipe cards which details how to create an additional three dishes using the leftover ingredients.
Support people in need: All funds raised on the day will go towards OzHarvest and supporting Aussie families in need. For every $1 donation made, OzHarvest can deliver two meals to Australian's in need.
Join Weber and OzHarvest on Saturday the 9th of November 2019 to celebrate Australian's passion for barbecue and to help raise funds for OzHarvest.