CEO CookOff News
OzHarvest fundraising record will help deliver nearly six million meals
by OzAdmin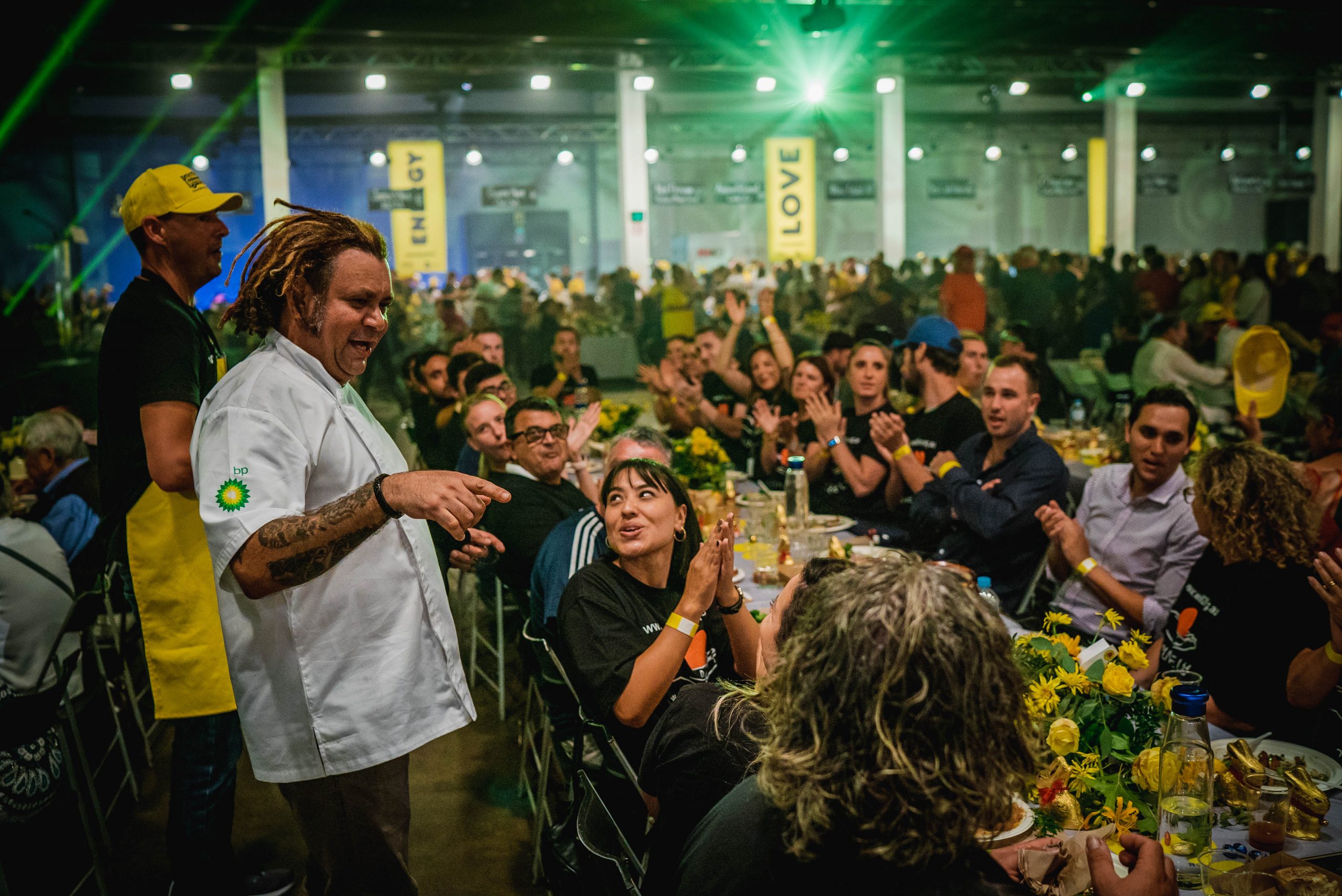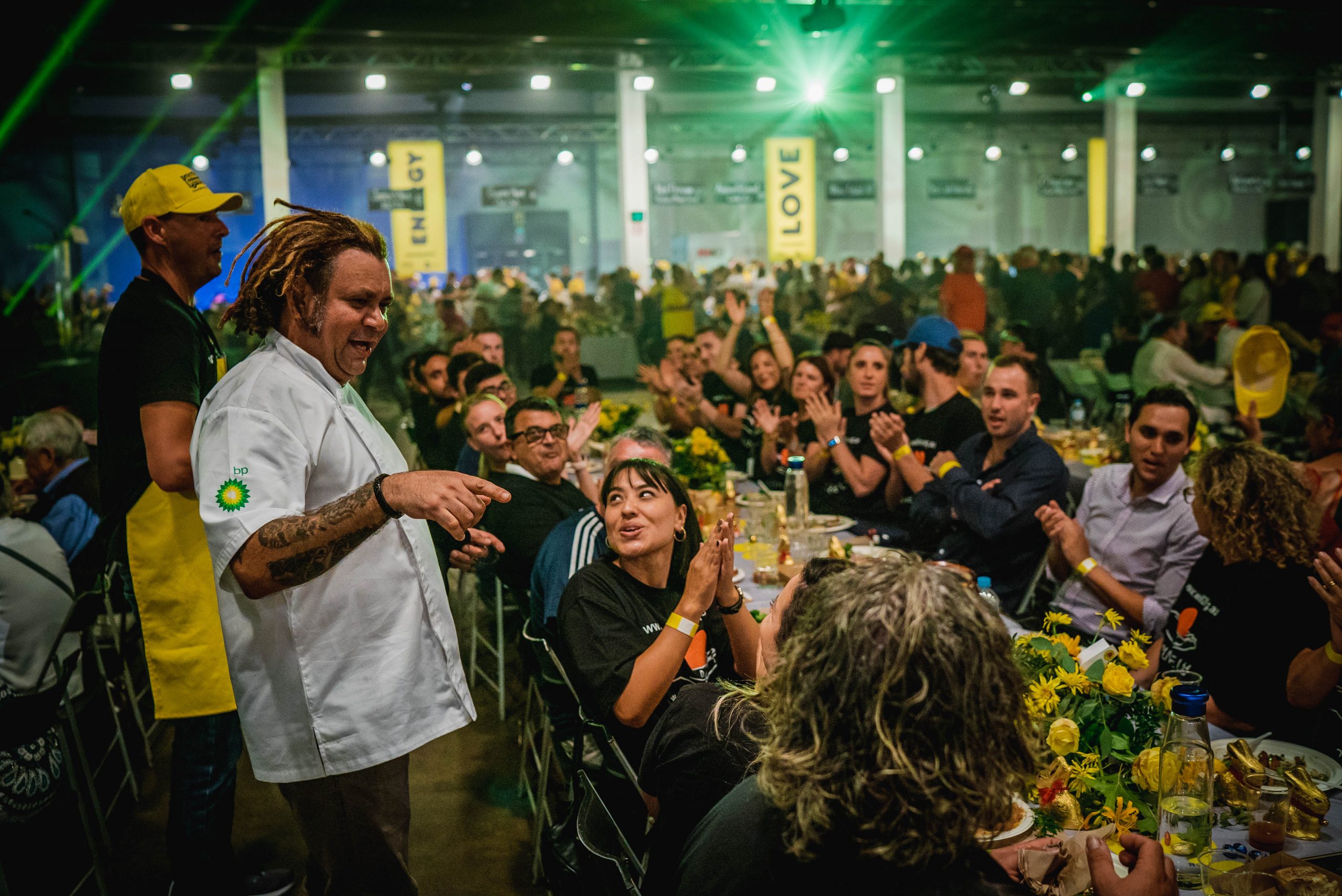 CEO CookOff News
OzHarvest fundraising record will help deliver nearly six million meals
by OzAdmin
Sydney's Royal Hall of Industries was a buzz with energy, excitement, compassion and culinary delights as top chefs joined industry leaders to raise $2,726,769 at OzHarvest's biggest ever CEO CookOff™. The venue was transformed into a 50-hat pop-up restaurant, serving a gourmet dinner to 1,500 special guests from vulnerable communities across Sydney. Topping the night off was live music from Daryl Braithwaite, who had the whole crowd on their feet rocking to Aussie anthem 'The Horses'.
Ronni Kahn, OzHarvest Founder and CEO set the stakes high with a $3million target and was overwhelmed with the generosity of so many supporters on the night. "I can hardly believe it! The atmosphere was electric. This event is so much more than just a charity fundraiser, seeing so many smiles on the faces of people who often go unnoticed in everyday society is a highlight for me. It also gives business leaders the opportunity to shine with purpose as they give back in a personal and real way, and means that OzHarvest can now deliver over five million meals to help people in need." 
The competitive nature of the industry bosses saw charity fundraising taken to a new level, as Peter Gavaghan, Managing Director APAC for IMC Trading and his team topped the bill with a whopping $213,000 raised. "What a great event! This is the first time IMC has participated and we loved every minute of it. The fundraising was a global team effort and our management team even flew in from Chicago and Amsterdam for the event. Our eyes were truly opened to the number of people needing food relief and we are so happy to have contributed enough for 426,000 meals." 
Peter was closely followed by Tabcorp's Adam Rytenskild and long-time OzHarvest supporter Adrian Cosenza, CEO Australian Orthopaedic Association. Competition was close amongst the corporate teams, with Atlassian, Tabcorp, Woolworths, Deloitte and PwC battling it out for final positions on the leaderboard. 
Top fundraising chef and OzHarvest ambassador, Neil Perry AM supported the event for the eighth year. "It's such a big night for chefs as we rarely get the opportunity to all cook together. I love the kitchen camaraderie and the simple act of serving good food with respect and dignity, to people who often don't know where their next meal is, is extremely meaningful." 
The record amount will help keep the wheels of OzHarvest turning and provide over 5,245,260 meals to help feed people in need. You can still help OzHarvest reach their goal by donating here.
CLICK HERE FOR EVENT IMAGES ON FLICKR