Sustainability news
Billboards connect the dots between food waste & climate change
by OzAdmin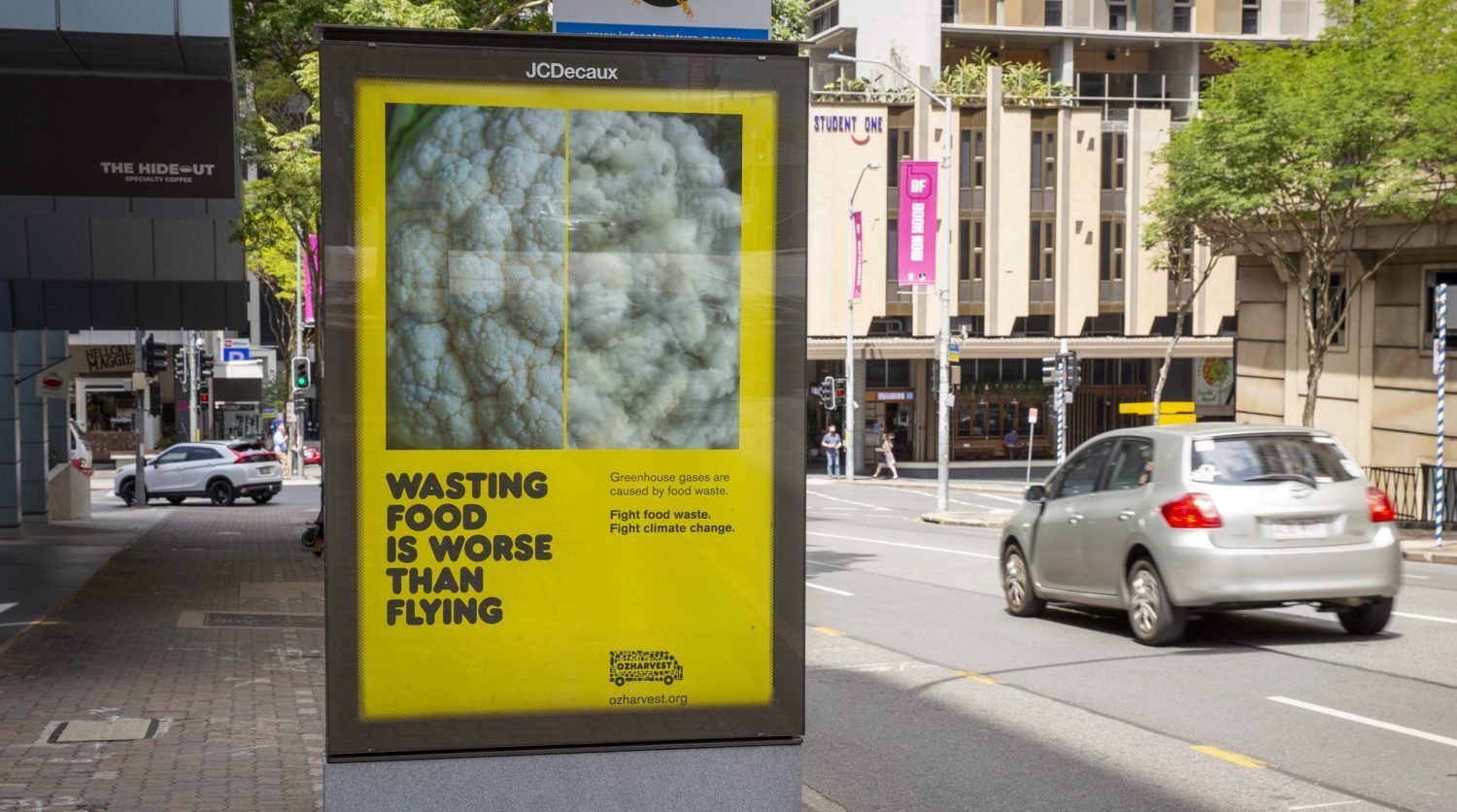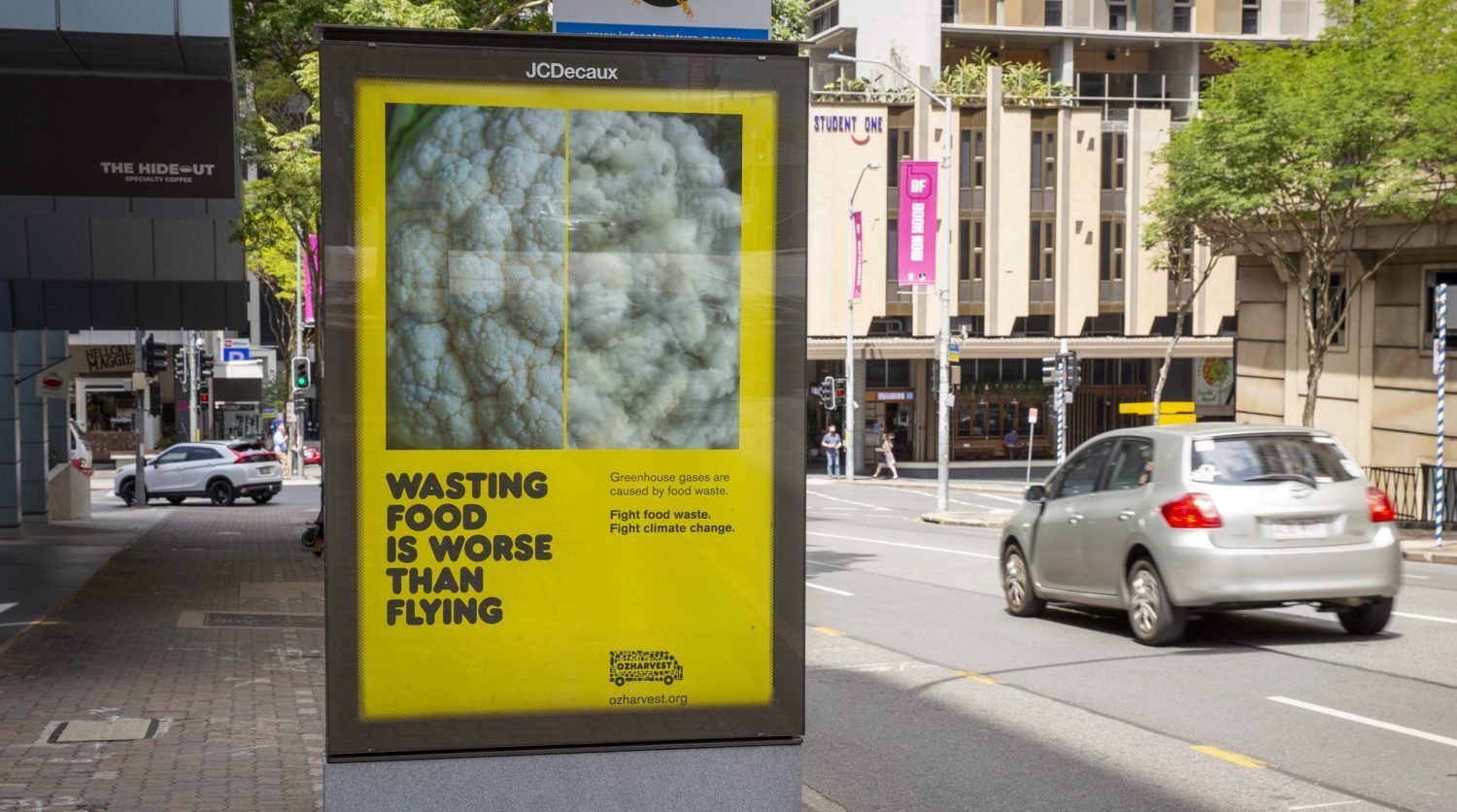 Sustainability news
Billboards connect the dots between food waste & climate change
by OzAdmin
At OzHarvest, we've been fighting food waste for 17 years, but in the early days we had no idea about the damaging effect wasting food has on the planet. We now understand it's a major contributor to climate change, responsible for around 10% of all greenhouse gas emissions, which is more than flying, plastic production, and extracting oil!
Thanks to our partner, JCDecaux, this important message is currently featuring on 244 bright yellow outdoor and digital adverts across the country. Launched last month, the awareness campaign has reached almost seven million people via billboards on major roads and street furniture panels in metro areas of Sydney, Melbourne and Brisbane.
Hally Lara, National Partnerships Lead, expressed her deep gratitude for JCDecaux's partnership to help raise awareness of this topical issue. "This partnership is incredibly important to supporting OzHarvest's advocacy work towards the national goal of halving food waste in Australia by 2030. We knew connecting the dots between food waste and climate change would spark conversations and help inspire citizen action, and thanks to the team at JCDecaux we have been able to do just that!"
"This is OzHarvest's first outdoor campaign and to receive $850,000 worth of media space, amplified the message across the country. We are delighted JCDecaux have joined our family at such an important time and we look forward to engaging their staff, connecting them to our cause and purpose," said Hally.
To find out more head to www.ozharvest.org/use-it-up