QLD News
Heritage Bank and OzHarvest talk food with Chef Matt Golinski
by OzAdmin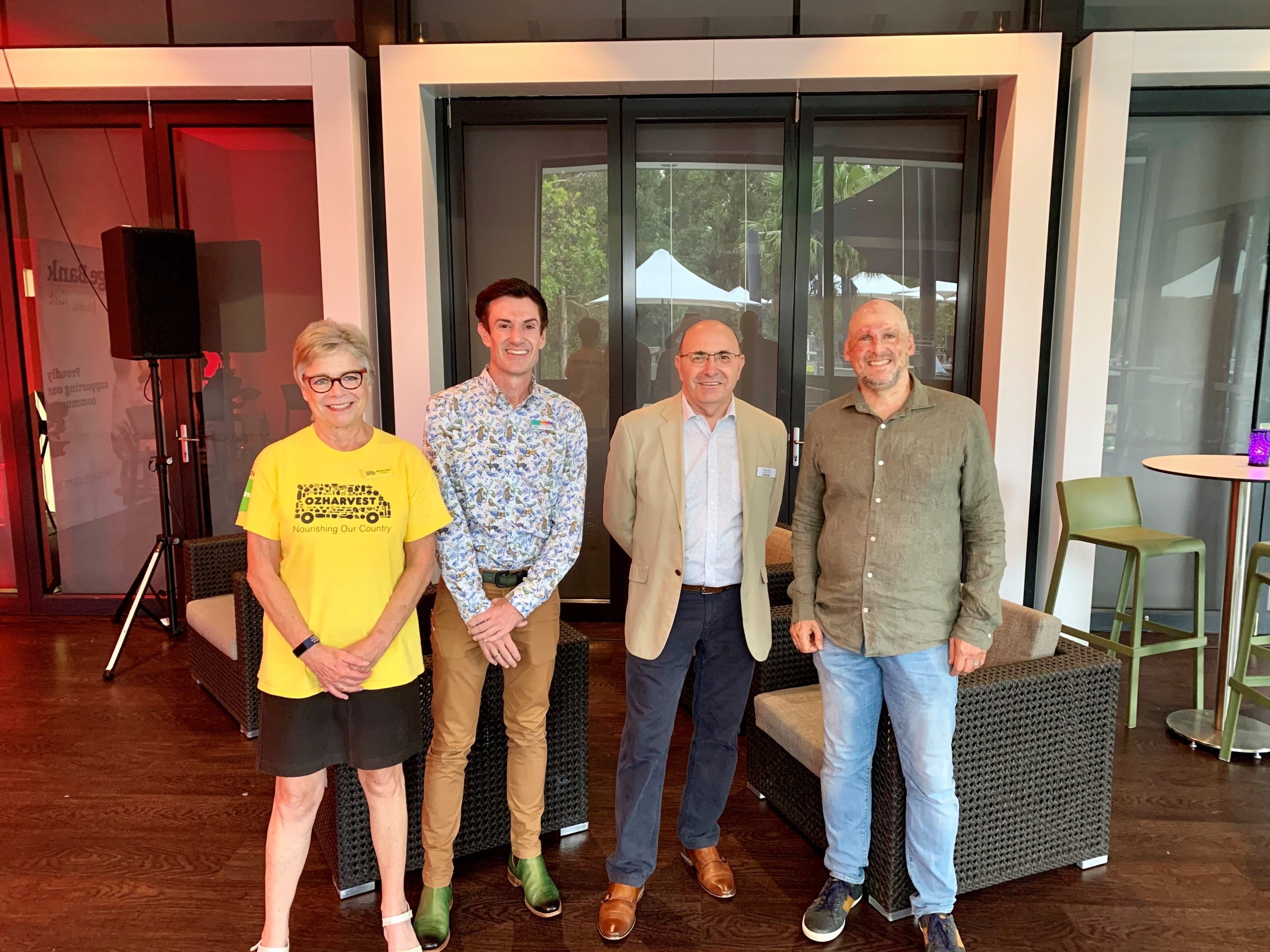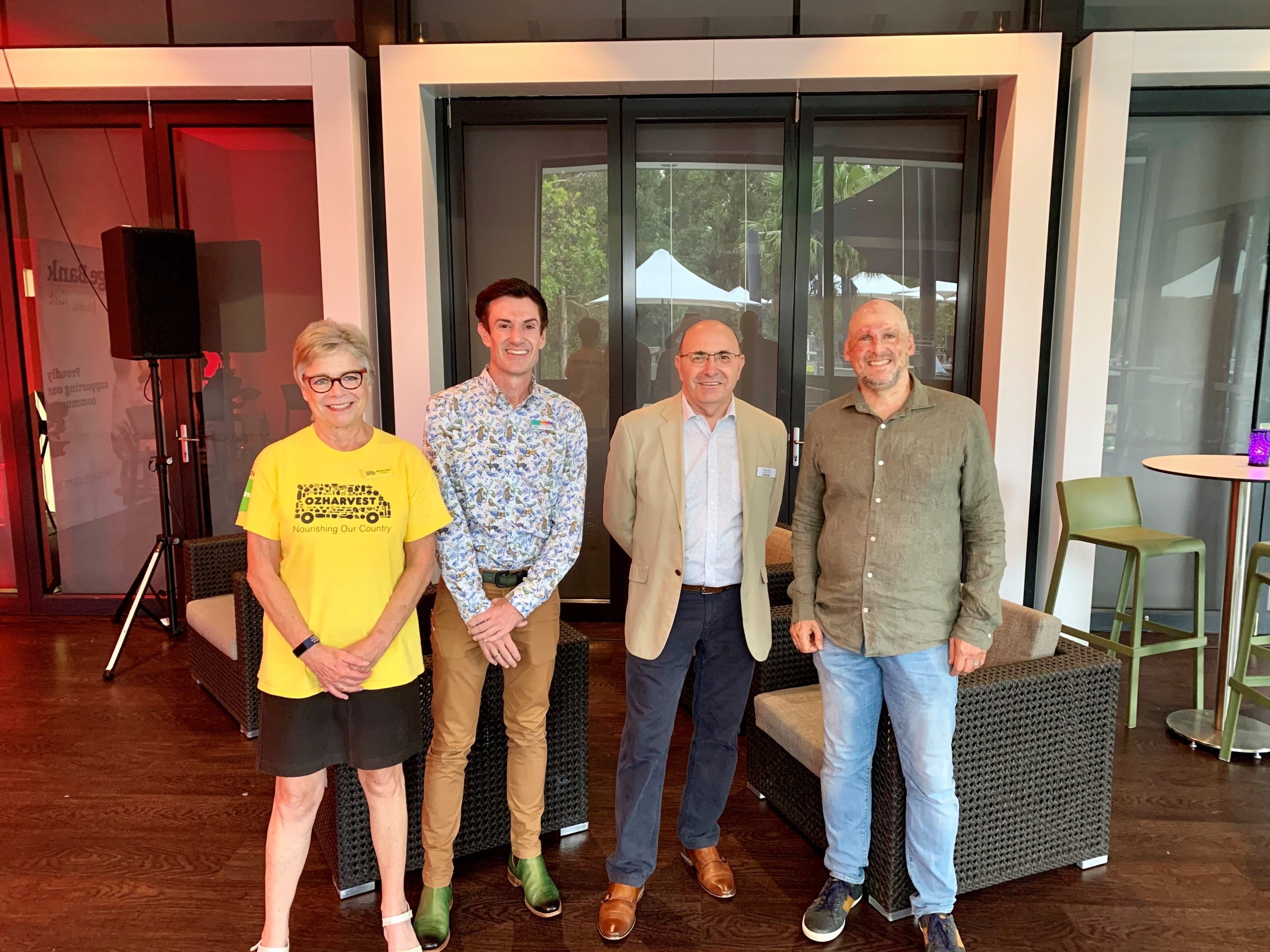 QLD News
Heritage Bank and OzHarvest talk food with Chef Matt Golinski
by OzAdmin
Community spirit, resilience and hope on the table for the Sunshine Coast  
Last week, Heritage Bank and OzHarvest brought together experts from across the food and charity landscape to explore how food can be a vehicle for powerful change.  Members from across the Sunshine Coast business community joined the audience at RACV Noosa Resort to hear the panel's experiences during COVID, exploring changing community spirit, resilience and hope.
Darce Foley, General Manager of Noosa based charity Youturn Youth Support, which supports young people, with a focus on child safety, homelessness and mental health said the effect of COVID-19 on vulnerable communities is huge. "We've experienced an enormous increase in demand for emergency relief, including many working people who lost their jobs in retail, hospitality and tourism. And now on the Sunshine Coast, there is a rental crisis preventing people from finding affordable housing, or being pushed from existing housing into crisis."
There have also been immense challenges for the hospitality industry. Celebrity chef and OzHarvest ambassador, Matt Golinski said he is hopeful about the reconnection with our food that can come out of this period. "One of the positive things from last 12 months is people growing things in their own gardens – for a time every seedling and packet of seeds sold out on shelf. Then everyone suddenly realised how difficult it is to grow food! I think people have so much more respect for farmers and local producers now, and once they have this respect and understanding of how to grow food, there is more value on food and less waste."
OzHarvest Sunshine Coast Coordinator, Michele Lipner spoke of being inspired by the community spirit and resilience. "I have been struck that whether we are responding to Covid-19 or fires as we did 15 months ago, that there has been such a strong community spirit to help one another – whether that help has been in the form of donations, food, or volunteering."
Peter Lock, CEO of Heritage Bank noted that just listening to the stories OzHarvest and Youturn shared throughout the evening demonstrated the importance of why partnering with OzHarvest was so important. "Heritage Bank has a 140 year history of helping people. We have the capacity and feel a responsibility to make meaningful change, through our Helping Hands initiative, our partnership with OzHarvest and our environmental social governance policies."
This event was hosted as part of Heritage Bank and OzHarvest's national partnership, announced late last year, that will nourish people in need in South East Queensland, Western Sydney and beyond. The partnership will support OzHarvest's national food rescue operations, helping to deliver an additional 200,000 meals a year, which equates to saving nearly 70,000 kilograms of food from landfill, and preventing 140,000 kilograms of greenhouse emissions being released into the atmosphere. The two year partnership also includes opportunities for staff to volunteer for OzHarvest activities, explore ways to reduce food waste in their own homes, and to participate in other OzHarvest events.
OzHarvest works tirelessly on the Sunshine Coast, nourishing 40 charities with the support of 35 food donor businesses and more than 80 incredible volunteers, and since 2014 has delivered more than 1.3 million meals, all volunteer-led and completely free of charge.
To help OzHarvest keep our wheels turning and delivering goodness across the country, you can donate at ozharvest.org. For every $1 donated, OzHarvest is able to deliver 2 meals to people in need.
For more information:
Heritage Bank: Andrew Fox, Manager Corporate Communications, 0419 714 204; [email protected]
OzHarvest: Michaela Windsor, QLD Corporate Engagement & Communications Coordinator, 0408 071 088; [email protected]